Coach Matty Jones hails Scarborough RUFC players' efforts in Goole win
Scarborough RUFC head coach Matty Jones has reflected on his side's comfortable victory against Goole on Saturday.
Thursday, 6th May 2021, 10:25 am
Updated
Thursday, 6th May 2021, 10:26 am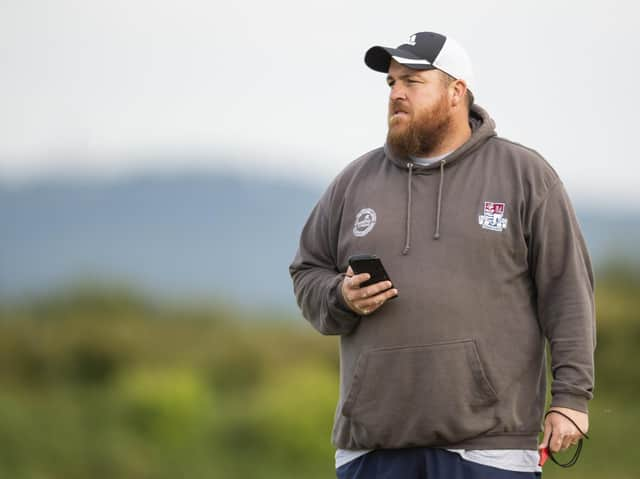 Scarborough RUFC coach Matty Jones.
They ran out 40-19 winners and Jones was delighted with the overall performance, but admitted that 'rugby was the real winner'.
"The performance wasn't the main thing for us and we knew that rugby was the real winner," he said.
"Everyone has been working really hard for the last few months and the lads put a lot of effort in during the game.
"We've got a few young lads and a couple of new lads so it was a joy to see them all fit in well and the team play for each other."
Seeing the team in a competitive environment was pleasing for Kiwi Jones, who now must prepare his squad for a home fixture against Malton & Norton on Friday night.
"Our focus was for the lads to go out there and enjoy the game after what has been a really tough last 14 months.
"The camaraderie was there straight away and the boys were absolutely buzzing to put on the shirt and come together."
Games are still being played behind closed doors, with supporters not allowed to watch, but Jones is hopeful that his side can put another strong performance in under the lights on Friday.
He added: "It'll be a real battle out on the field, but both clubs have huge respect for each other and I'm hopeful that we'll let the rugby do the talking.
"The game will be another step up for some of the younger lads and they'll be testing themselves in a local derby which is huge.
"Mike (Holder) and everyone in the background have worked so hard in the past few months and it's great to finally see some rugby return to Silver Royd."