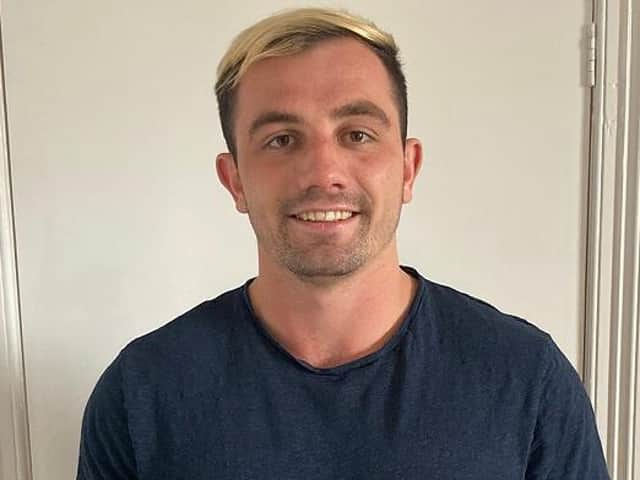 Bridlington RUFC's Rugby Development Officer Sam Fox
The former Harrogate RUFC player joined the club in September and can't wait to get into his new role.
"I'm really excited about the opportunity to inspire the next generation, something I can't wait to get started," said Fox.
"As development officer, I'll be looking to really drive the club forward and use the talent to help achieve the long-term visions.
"Since I arrived at Dukes Park, I've been coaching alongside Mike (Myerscough) and we're starting to implement a new attacking framework to be used throughout the teams."
Fox can play in many different positions but is known for featuring as a fly-half or a centre. Fox is delighted with the talent on show at Brid and believes that his new ideas and concepts will have a positive impact on the players.
He added: "I'm hoping our new ideas will bring the team together and allow us to play some really attractive rugby.
"I'm loving working alongside Mike and the knowledge that he brings to the table is vital for us as a side.
"With him coming from a professional background, we're able to implement some of these aspects into our own sessions and hopefully this will give us that edge when the season starts."
The proposed regional league for early in 2021, including games against Scarborough, Malton and Beverley, is something that excites the Dukes Park player and he insists that it's a sensible decision to play against local rivals to limit travel.
"It's probably the best thing to do and the idea of keeping games in a close radius is sensible and gives us an opportunity to play," he added.
"The clubs nearby are extremely talented, have great fans, and I'm sure that plenty of players along the Yorkshire Coast will get involved and enjoy being back playing.
"There has been a lot of work going on behind the scenes at the club and Phil (Todd) has helped ensure that everyone is kept safe and that we continue to follow the protocols that have been put in place."