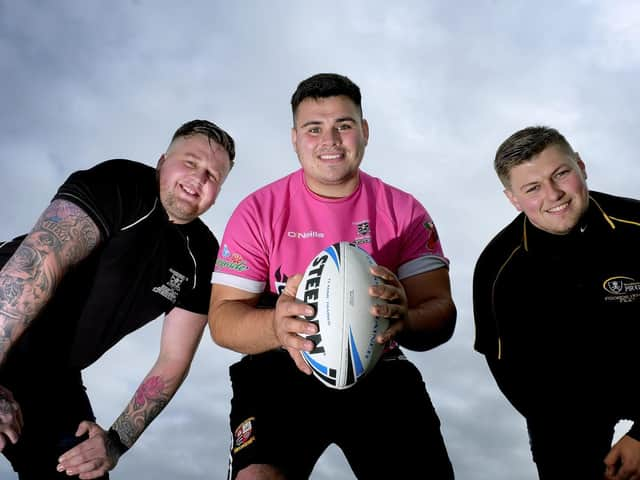 The Scarborough Pirates are all set to return this summer
Community and social rugby league are set to return from Monday March 29- 12 months since the Coronavirus outbreak led to the suspension of all activities.
Metcalfe is feeling increasingly positive and has plans in place for every outcome, he said: "Things are looking really good at the minute and we've got a lot of plans in place for the future.
"It's all really promising at the minute and when we are allowed to play again, we'll be starting straight away.
From the end of March, there will be a phased return towards full contact rugby league, with the opportunity of friendly matches from April 24.
Metcalfe added: "It looks like we'll have about a month or so before the start of the season and it'll be vital for us to get some friendlies in to shake off any rust.
"There will be a lot of work to do, the changing rooms will be prepared correctly, and the lads will be ready to get started as soon as we can."
With the new squad preparing to re-establish the Scarborough Pirates Metcalfe has been left delighted by the squad numbers who have committed to playing for the side.
"We're keen to rebuild the side and with the new blood that is available, it's an exciting time to be at the club," he told The Scarborough News.
"Despite the setbacks we've faced over the past few months, the lads are really raring to go and get back to playing rugby."
The Pirates are asking for donations from the public of Easter eggs to give to the NHS staff at Scarborough Hospital.
"Rugby league is such a family sport and the NHS supports players throughout the season," added Metcalfe.
"The lads are really keen to get involved and show their support for the staff who have given so much to everyone."
If anybody would like to donate an egg, you can get in touch with the Pirates via their social media pages; just search for "Scarborough Pirates" on Facebook and Instagram and they will be in touch as soon as possible.
The club have set up a GoFundMe page to take donations to help with the initiative.
Anyone wishing to donate can do so by visiting https://gofund.me/aedd0308