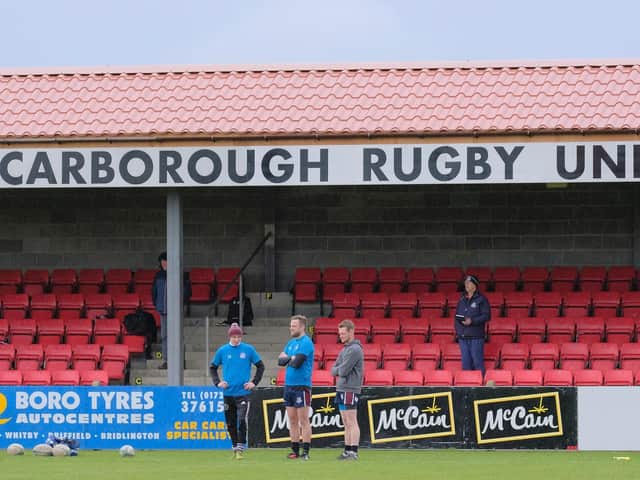 There has been no rugby action at Silver Royd in almost a year
Speaking after announcing that the club's Silver Royd HQ has been transformed into a vaccination centre, Young added that he's hopeful rugby will resume next season after a torturous period of inactivity for the club.
CEO Young said: "At this point we have no idea if any rugby will return before summer but we have every reason to be optimistic that next season will go ahead from September or soon after.
"We look forward to seeing you all then back in familiar surroundings."
Young added: "It is now approaching a year since the last competitive rugby match was played at Silver Royd against Morley.
"It has been a barren eleven months with 32 acres of sports fields left largely unused. During this period the club has lost a number of precious members, users and friends who have succumbed to COVID-19 or other illnesses.
"In the wider community families have lost loved ones and many people have, and are, suffering financial hardship.
"Rugby not being played for so long, whilst terrible, must be viewed through the context of such real suffering elsewhere. Nevertheless, the club needed to survive this crisis and we have managed to do so thanks to the astonishing support and generosity of our sponsors, gym members, donors, members and everyone else who has continued to contribute to covering the overheads and salaries at Silver Royd.
"On behalf of the Board of Directors please accept our sincere thanks and appreciation. Also, we cannot speak highly enough of our dedicated family of staff and volunteers who have valiantly and diligently worked through the uncertainty and disruption without any complaint or loss of morale."