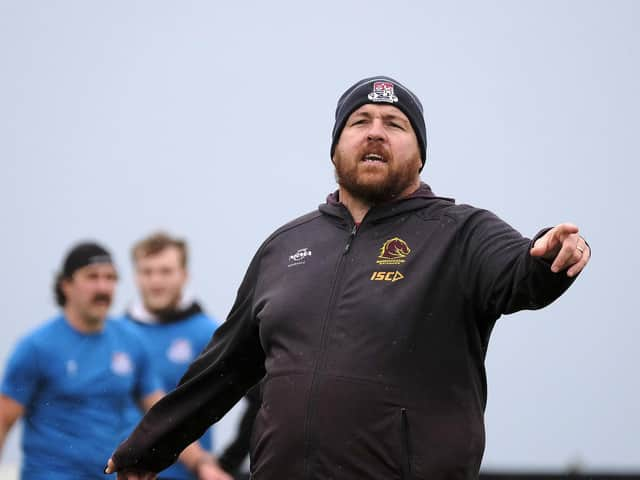 Scarborough RUFC coach Matty Jones.
The RFU released the roadmap at the beginning of March, with some contact training likely to take place from March 29.
Jones shared his delight at the news, insisting that things are looking a lot more positive.
He said: "It's fantastic news for everyone and the RFU have done some amazing work to get us all back to it and giving us something to work towards.
"The process is now in place and we will need to make sure that we need to access each individual as we start getting back to training.
"We'll have to slowly get players back up to speed and then re-introduce them to contact training when we are allowed."
The roadmap is dependent on the government reducing the restrictions and Jones is hoping that his players hard work won't go to waste.
"If we have any extra lockdowns in the future all the hard work will have gone to waste and it'll be very frustrating.
"It'll be a huge shame if we don't get started up again and I believe that we would end up waiting until the new season to start again."
The thought of a competitive return to rugby is something that is motivating Jones and his players to continue their hard work.
He added: "It would be amazing to get the lads back out there and return to competitive action.
"To get everyone laughing again and enjoying the success on the field would be huge and we also can't wait to meet the supporters again and bring back the club atmosphere."