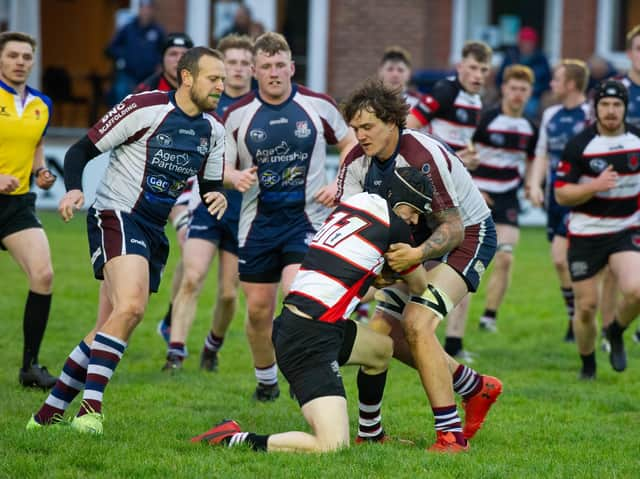 Luke Brown in action for Scarborough in their loss at Malton on Friday night Photo by Andy Standing
His side fell to a 26-12 defeat and with 25 players featuring for the Silver Royd outfit, Jones was pleased with the performance.
"It was another really good run out for the lads and to have so many players available is a huge bonus for me," He told The Scarborough News.
"These games are great for the younger lads because they can play under a lot less pressure and we can see how they cope in the side.
"It's all about learning our structures and the systems we play so it's hugely beneficial for the guys to play these games."
With the government easing restrictions and allowing spectators back into grounds around England, Jones is looking forward to welcoming fans back up to the club.
"It'll be really nice to have Silver Royd back to some form of normality but obviously, there are still some restrictions in place.
"It's great that we can open up to our friends and family members and we're very lucky to have such a big fanbase, and I'm sure that they'll have missed rugby just as much as we have."
Training continues twice a week for Jones and his side and the former player is starting to see his coaching methods implemented in games.
He added: "It's nice to see the lads using what we have been working hard on in training these past few weeks.
"Obviously, the numbers have been slowly dropping off recently, and it's hard to practice our different runs of play when we don't have enough numbers.
"But we're using the games as the perfect opportunity to put them into practice and continue to prepare for next season."
Scarborough will be back on home territory against Pocklington on Saturday afternoon.