Scarborough RUFC coach Matty Jones hoping for early 2021 action
Despite the RFU'S decision to cancel the 2020/2021 season, Scarborough RUFC coach Matty Jones is hopeful that a new friendly league might give his side the chance to get some game time in early 2021.
Friday, 27th November 2020, 8:26 am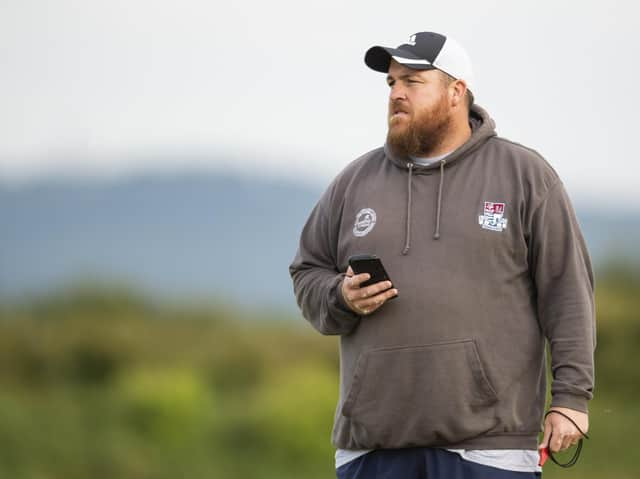 Scarborough RUFC coach Matty Jones
"The RFU and Yorkshire rugby have stepped in and they have advised us on a local friendly system which would give us chance to have some competitive games," he said.
"We're hoping to be playing against the likes of Malton, Driffield, Beverley and Bridlington and fingers crossed it will go ahead."
Although the coronavirus pandemic has halted rugby at Silver Royd, it's provided Jones with the opportunity to work on his squad and watch over some of the fringe players.
He added: "We've been able to slowly introduce a couple of new faces into the squad and had a few players returning to the team from Uni and injury."
"The prolonged time out of the game has given us the chance to bring through a couple of younger players and introduce them into first-team life."
Jones is hoping to get his squad together in the next few weeks as the lockdown is set to be eased on December 2.
The Scarborough coach was delighted with his side's attitude during previous training sessions and insists that they are eager to return to Silver Royd.
"It's been really tough over these past few weeks and it's a shame that all our hard work hasn't been rewarded," he added.
"I feel like we've gone one step forward and two steps back, but it's out of our hands and we've had to stick together and keep positive.
"Unfortunately rugby is very tricky to re-start and we have been the ones to miss out on any competitive games which is hugely disappointing but again out of our hands."
Jones also wanted to give his thanks to his squad, commenting on their professionalism and strictness in sticking to the rules, adding: "The club is viewed by a lot of people and we have made sure that we stick to all the strict rules and regulations.
"The lads have reacted brilliantly and their positive attitudes have really shone through."