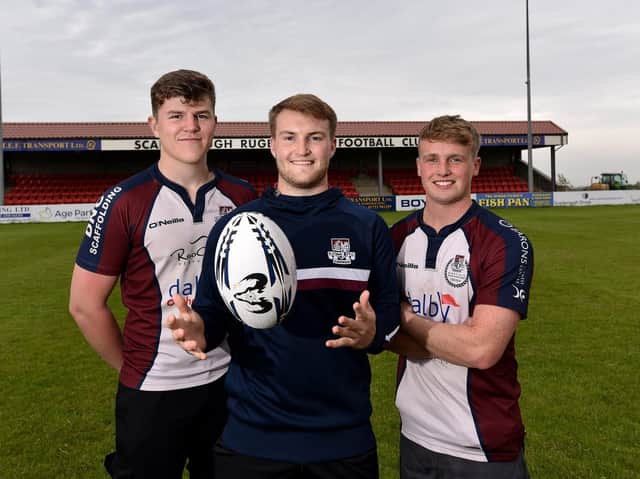 Scarborough RUFC could be back in action by Saturday October 10
There are a range of 2020/21 competition models that can be applied at different season start dates as and when it is deemed safe to return to play.
The models allow for any potential interruption in the season as a result of Covid-19, while providing clubs and players with a chance to play some meaningful competitive rugby with flexibility to enable games to be played.
The competition models are based on three potential start windows depending on when it becomes safe to return to play.
The first window comes into play if action is safe to get back under way on Saturday October 10, with Scarborough playing teams in their seven-club conference to begin with, likely to include derby rivals Malton & Norton and Driffield, before playing the remainder of their fixtures later in the season.
Window two would come into play if games can't be started until Saturday November 28.
Teams would play home and away in the first conference, but only take on the other sides in the league once, meaning a reduced fixture schedule.
If fixtures aren't allowed to get started by November 28, the final date for action to get under way is Saturday February 6.
Teams will just play home and away against other clubs in their first group.
Leagues will be split into conferences from the start of the season and in most cases they will be organised geographically to keep travel down to a minimum in the early part of the season.
Scarborough are due to take on Morpeth, Ilkley, Cleckheaton, Moortown, Driffield, Morley, Pocklington, Malton & Norton, Bradford & Bingley, Durham City, Consett, Heath and Old Brodleians in the 2020-21 season.
Steve Grainger, RFU development director, said: "The competition models we're outlining today demonstrate our commitment to having competitive rugby played in clubs and education settings as soon as it is safely possible."