Scarborough RUFC players ramp up pre-season training
Scarborough RUFC coach Matty Jones has been delighted with the way his players have taken to the pre-season training sessions.
Thursday, 6th August 2020, 4:21 pm
Updated
Thursday, 6th August 2020, 4:24 pm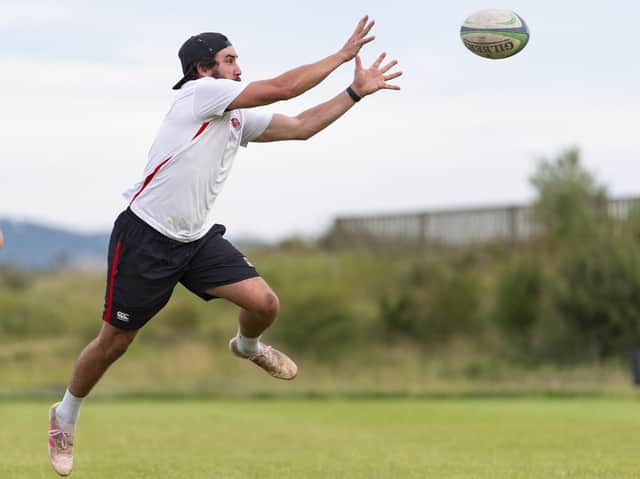 Scarborough RUFC players are put through their paces PICTURES BY WILL PALMER - MORE VIA WWW.WILL-PALMER.CO.UK
Jones, who took over from Simon Smith as head coach at the end of the 2019-20 campaign, said: "There has been a really good turnout and the lads have been superb in training.
"They have really bought in to what we are trying to do and you can see they are really enjoying being back on the rugby field.
"We set the players a lot of challenges in the early weeks of lockdown and the lads kept themselves in shape, but getting together and back on the field, even in the groups of six, has been very good for the lads' morale. You can see that a lot of the players, especially the younger ones, have been given a big boost by the training sessions."
Scarborough RUFC coach Matty Jones during a pre-season training session.
Jones is eager not to look too far ahead in regards of when pre-season friendlies can be played.
He said: "I think if you look at dates when we may return and they seem a long way off the lads could get dispirited, so we are looking at the various stages as we go.
"The latest correspondence from the RFU mentioned a new 10-a-side format of rugby which will have no scrums and no tackling as part of the planned restart."