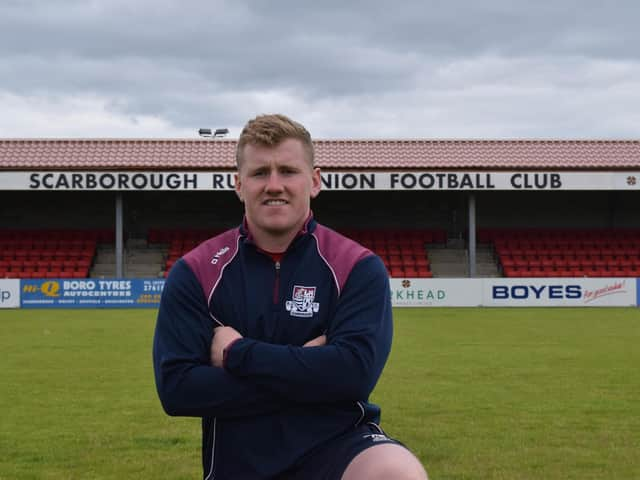 Scarborough RUFC's Charlie Cartwright
Next month will mark a year since Silver Royd last saw competitive rugby and Cartwright is hoping of a return before the end of the season.
"It's been a tough first year for me and I was always wanting to make an early impression at the club," he said.
"I've tried to put plans in place but no one knows what will happen and we are all using zoom to keep fit, healthy and stay in touch.
"Now that the vaccine is being rolled out, it feels a lot more positive and hopefully we will be able to get back to playing rugby soon."
The front-row forward is looking forward to making more memories at the club including making his official debut at Silver Royd.
He added: "The facilities at the club are Championship standard and getting out there is definitely something that excites me.
"I've been in constant contact with Mike Holder and Matty Jones to put a development plan in place and make sure that we work hard on the youth setup to make the transition to adult rugby easier.
"We also want to make sure that, when we return to Silver Royd, the sessions are as fun as possible and that kids are getting enjoyment out of it."
With the thought of a packed derby game at the club, Cartwright insists he can't wait for action to return.
Cartwright added: "I've been speaking to the lads and I've seen lots of clips and I'm extremely excited for the return to rugby.
"I'm sure that when we do come back to playing rugby we'll be in a really good shape and raring to go."