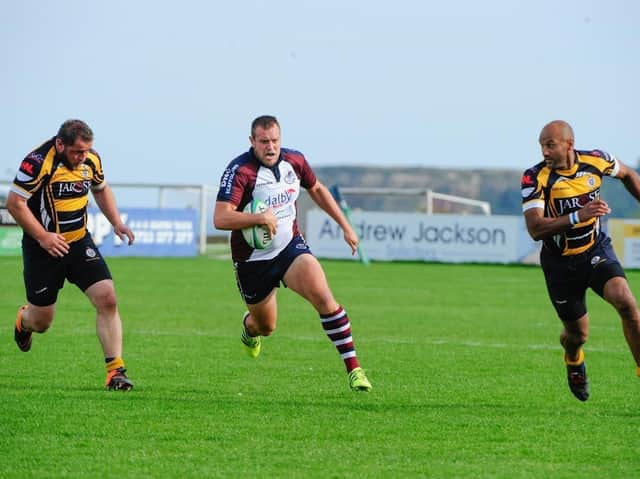 Scarborough RUFC's Tom Ratcliffe
The fly-half has expressed his disappointment, but insists that the team will continue to work hard despite the lack of rugby.
"It's a huge disappointment because we've all trained hard throughout the summer," he told The Scarborough News.
"It's frustrating that we won't get to play at all this season, but there isn't a lot we can do and everyone is in the same boat and sport in general is suffering.
"When we came together for the first time after lockdown, the skills were really good and everyone was looking sharp."
The former club captain is keen to look at the positives and use this year's postponed season to develop the players at the club.
He added: "We want to try and turn this situation into a positive and use it as a real development year for some of the young guys and the fringe players.
"I'm sure we'll be keeping in touch with each other over the next few weeks and continuing with our Friday quiz nights.
Ratcliffe is also hopeful that friendly games may take place towards the end of the season, but wants to take things 'one step at a time'.
"With the league being postponed until September 2021, it would be nice for the club to have a few friendlies before the end of the season if possible," he added.
"It's all out of our control at the moment and we just have to work hard on things that we can affect and prepare as best as possible for when the rugby finally returns."