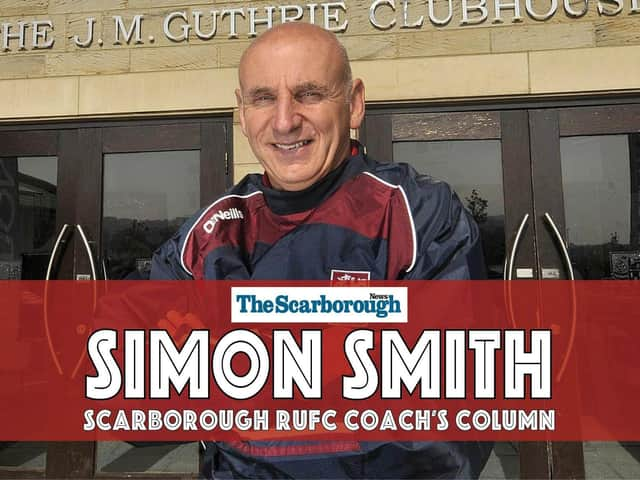 Simon Smith's column
They may have won two of their previous three matches and been on good form, but we have to be beating the sides down there among the relegation zone.
We had lost the previous weekend at Moortown, but we did not play badly and were very close to getting two bonus points which would have been a good result.
In the first half on Saturday we were playing into a strong wind and I thought we did very well to contain West Hartlepool.
We started the second half very strongly and never looked like losing the game, two late tries by West Hartlepool made the game look a lot closer than it actually was.
We have been unable to have continuity in selection in the first team this season which has made it difficult for us, recently bad injuries such as Aaron Wilson's dislocated shoulder have hit us hard.
It seems just as we get a couple of players back we lose another two.
This weekend we have a tough game at York, who are running away with the league at the moment, but they did suffer a defeat against Cleckheaton last weekend.
We have had some good battles with them over the past two seasons and I think we have a couple of wins each so honours are even.
Phil Watson is not able to play this Saturday so Will Rennard will come back in for him, and Matty Jones is injured, but luckily Nino Cutino will step back into the squad.
Jordan Day picked up an injury in the win against West Hartlepool, so one of the younger Vikings players, Sam Pollock, will replace him at York.