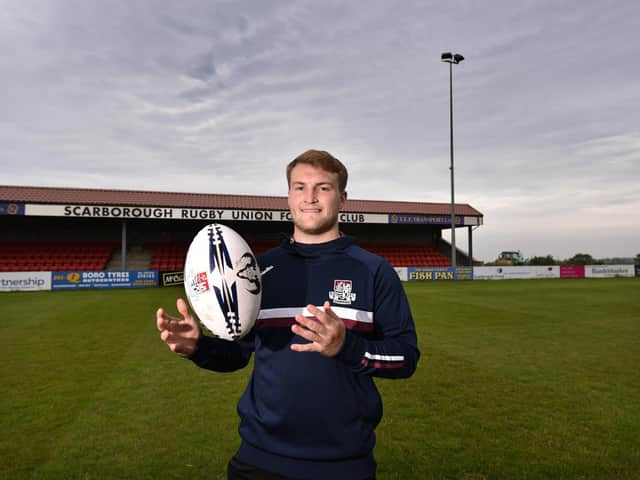 Scarborough RUFC skipper Drew Govier
The Christmas period is usually a hectic time at Silver Royd and Govier is trying to keep fit and healthy during the lockdown.
"The club is usually busy at this period and we're all gutted that we aren't able to play rugby up at Silver Royd," he said.
"Everyone has put a lot of effort in and it would be a huge shame to lose it, so I've been keeping things ticking over.
"I've been doing a lot of running and weight training and I'm sure that the squad will be fit and raring to go as soon as we're given the green light."
With the possibility of group training returning soon, Govier is feeling extremely positive and can't wait to get back to it.
"I'm hoping that the government will let us get straight into some contact training, especially if we're looking at a potential re-start," he added.
"We're all taking each decision as it comes and it's going to be about getting ready and ensuring that the team are prepared for any opportunity which come up."
The skipper was keen to give his thanks to Matty Jones and director of rugby Mike Holder, who he believes have handled the situation in the 'best possible way'.
He said: "Both Matty and Mick have been amazing and we are so grateful for everything that they have done.
"From sanitizing the balls, to making sure that we are all kept safe, they've both worked so hard and deserve credit."