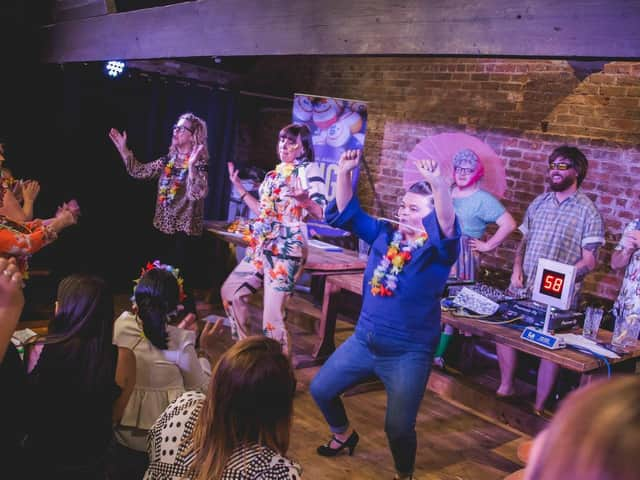 Bingo Revolution on way to Scarborough Spa
Expect Bingo, comedy, music, games, dancing, singing, lip sync battles and life changing prizes.
The evening of laughing, dancing and dabbing is hosted by top comedian and star of Britain's Got Talent Cal Halbert and top DJ Jim Slipp who will be playing a mix of 80s, 90s, 00s you can expect everything from S club 7 to Beyonce to Wham.
They will be assisted by everyone's favourite glamorous assistant Granny Fanny who will have her usual bag of goodies to give out while keeping an eye on proceedings and handing out the life changing prizes such as 6ft dinosaurs plus cash prizes.
Bingo Revolution co-founder Stephen Hunt said: "Scarborough Spa is an iconic venue and we are very excited to bring Bingo Revolution for the first time.
"The game of bingo has changed over the past five years and has now been seen as a lively event where people can end up dancing down the aisles. We see comedy as a natural fit that everyone loves to have a good laugh on a night out and mix that with the great music played by our DJ we feel that we provide a full night of entertainment that can be enjoyed by everyone.