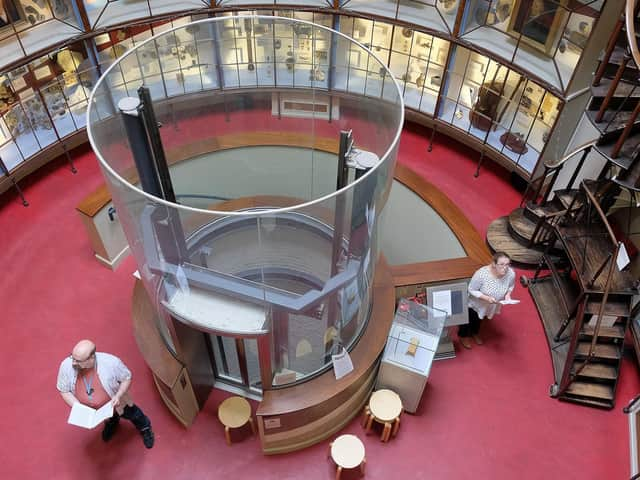 Rotunda Museum in Scarborough
From 5pm on Wednesday November 4 Scarborough Art Gallery, the Rotunda Museum and Woodend Gallery will be closed to the public for four weeks, reopening at 10am on Thursday December 3 - barring any lockdown extension.
Scarborough Museums Trust chief executive Andrew Clay said : "Obviously we're disappointed to have to close our doors again – so many people have been enjoying our events and exhibitions, including the wonderful New Light art prize exhibition at the gallery, the newly-installed Star Carr display at the Rotunda Museum, and the Flourish printmakers' show at Woodend.
"But the health and wellbeing of our visitors and staff is our first priority – we will be re-opening with the same precautions in place that have made recent visitors to our venues feel so safe.
"If you've booked a ticket to visit the Rotunda Museum during the closure period, your booking will be cancelled but we encourage you to re-book once the venue is back open.