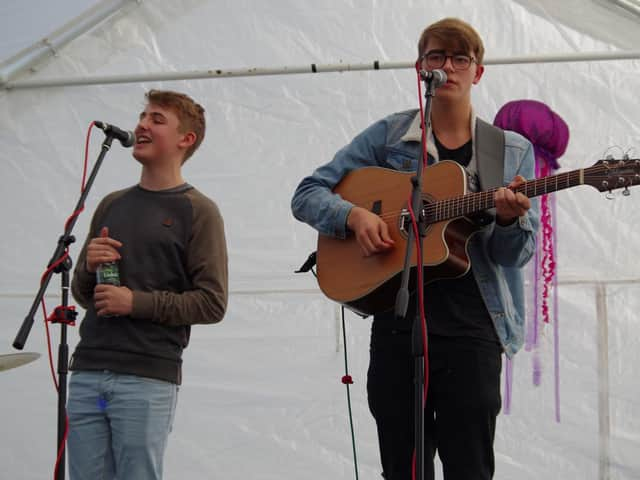 Circa 15
Circa 15 is the band name of emerging young artists Hugh Stanway and Taran Fox who have been gigging t venues and festivals around Scarborough and North Yorkshire for five years.
The friends with a shared passion for music are influenced by Simon and Garfunkel, Bob Dylan and more modern musicians including Hudson Taylor and Frank Turner.
They will entertain the audience at Spirit of Yorkshire, home to Yorkshire's first single malt whisky, Filey Bay,with a set that includes their own songs and covers.
The event has been organised by Spirit of Yorkshire's Marketing Manager, Jenni Ashwood: "Every so often you hear a band and they make you stop what you're doing. Circa 15 did just that.
"Two voices and a guitar, with an occasional bit of percussion, they've been headlining festivals locally for the last couple of years with their own songs and some covers too. Later this year, they're planning to head to Barcelona to record their songs. We have a feeling that in a few years we'll all be saying we knew of them before they got famous."
Tickets for Circa 15 cost £10 and from £15.50 with a choice of deli boards. They are available online at spiritofyorkshire.com or by calling 01723 891758.
Forthcoming events at the Pot Still Coffee Shop include Dan Webster on March 27, Raven on April 3 and Edwina Hayes on May 29.