Scarborough Symphony Orchestra returns in November with a delightful and popular programme
Scarborough Symphony Orchestra returns for the first concert of its new season with a delightful combination of music by Panufnik, Mozart and Saint-Saëns.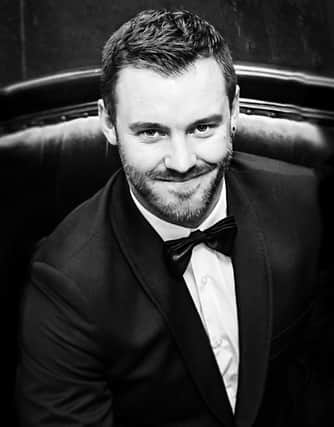 The orchestra welcomes the international concert pianist Przemyslav Winnicki to perform Mozart's well-known piano concerto No.20 in D minor.
Famously featured in the film Amadeus, this performance promises to be one not to be missed.
Panufnik's Polonia Suite reflects on his homeland and is based on folk melodies and the vigorous and full-blooded rhythms of Polish folk dances.
This is a work of overtly joyous character. The suite is finished by a wild dance, which was sometimes drunkenly and joyously executed at four or five in the morning.
The concert closes with Saint-Saëns's magnificent Symphony No.3, nicknamed the Organ Symphony, a hugely popular work for audience and musicians alike.
Scarborough Symphony Orchestra's musical director Shaun Matthew said: "This is a terrific concert to start the orchestra's new season with a popular programme for the audience and a challenging play for the orchestra.
"The organ soloist in the symphony, Anthony Cross, is a member of the orchestra's brass section and we are proud to have such a versatile musician amongst our players."
The concert is sponsored by Broadland properties and takes place at Queen Street Methodist Central Hall, Scarborough, on Saturday, November 25 at 7.15pm.
You can buy advance tickets for the exciting event from the orchestra's website: www.scarborough-orchestra.org, at Revolutions Music, Huntriss Row, Scarborough, or at the door on the night from 6.15pm.
The other concerts in the season are on:
Saturday, February 10 which includes Ravel's Bolero
Saturday, May 11 which includes Brahms' Academic Festival Overture
Saturday, July 13 which includes Schubert's Symphony No 8 and Elgar's Cello Concert.
All concerts are at Queen Street Methodist Central Hall and start at 7.15pm. There is plenty of parking near the venue.
Refreshments will be available during the interval.