Scouting for Girls announce Scarborough Spa gig as part of nationwide tour
Scouting For Girls have announced details of The Place We Used To Meet Tour - Part 2 which will see them play 31 shows across the UK and Ireland next year – including Scarborough Spa.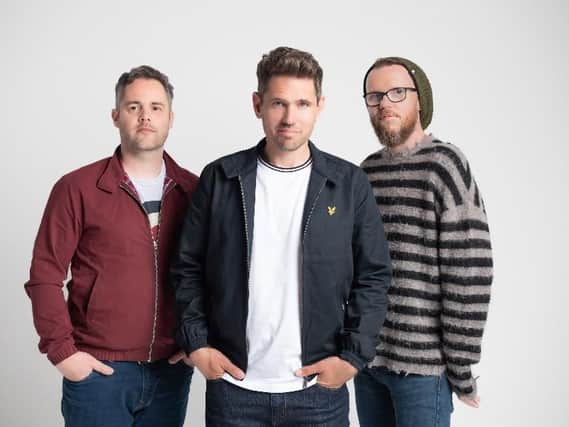 The news follows the release of their new album The Place We Used To Meet.
Scouting For Girls still consists of its founder members Roy Stride, Greg Churchouse and Peter Ellard, who together have so far achieved four Top 10 singles, four Top 10 albums, 2 million sales, more than a billion streams, four BRIT Awards and an Ivor Novello.
Their name is a play on the title of the 1908 Scouting handbook Scouting for Boys. They signed to Epic Records in 2007 and released their self-titled debut album that September and it reached N. 1 on the UK Albums Chart in 2008.
The band's rich catalogue of hits includes She's So Lovely, This Ain't A Love Song, Heartbeat and Elvis Ain't Dead.Roy Stride said: "This has been my favourite year ever to be in Scouting for Girls, a sold out tour and our best album in a decade.
"I'm delighted to announce these new dates and visit some of the places we missed on this tour and hopefully stop people complaining that they can't get tickets to see us."The shows this year have been magic and I feel like we're at the top of our game and I'm excited to create a brand new show and setlist for the 2024 tour. All the big hits, new songs and a selection of fan favourites."
Fans can help 'The Place We Used To Meet rise up the charts by buying the album. Physical formats include an orange vinyl and a Deluxe 2CD edition, while most items from the band's official store also include a signed insert.
Full of the instantly memorable, life-affirming, singalong indie-pop with which the band made their name, it's an album that's rich with full reflections upon and nostalgia for the trio's long shared history together. The album includes the recent singles Glow, The Missing Part and the title track.
Fans who pre-ordered the new album will receive access to a pre-sale for tickets which is now open. Tickets go on general sale from 10am on Friday October 27 at https://tix.to/SFG24