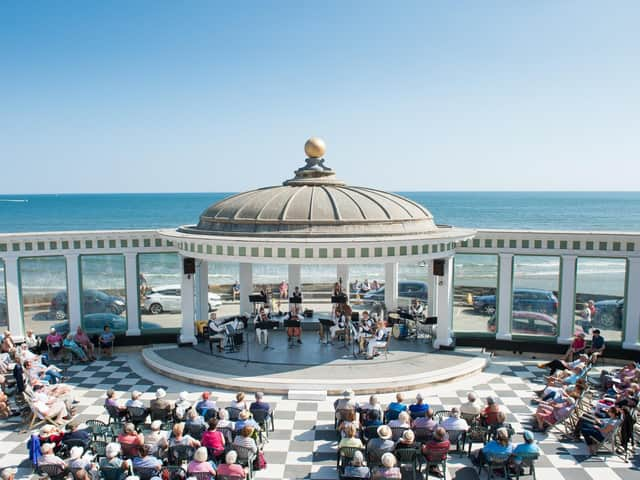 Spa Orchestra plays You'll Never Walk Alone
The Scarborough Spa Orchestra were due to commence their 118th Anniversary year of concerts on June 1 and although still hoping to perform this summer, the musicians have gathered, albeit in isolation, to record one of their most requested pieces from the Rodgers and Hammerstein musical Carousel.
The last remaining professional seaside orchestra's performance of You'll Never Walk Alone is their tribute to Captain Tom Moore on his 100th Birthday and a message of thanks to all the nation's heroes working as one, bringing us all together safely so that none of us ever has to walk alone.
Special thoughts are also going to the daughter of the orchestra's percussionist, 23-year-old ICU nurse Katie Harper, whose heart has been broken so many times these past few weeks on her intensive care ward at Calderdale Royal Hospital in Halifax.
Captain Tom Moore, who was made a colonel today, Thursday May 30 and his 100th birthday, in honour of raising more than £29 million for NHS charities.