These are the stars who have played Doctor Who heading for Scarborough Comic Con
Hold on to your Tardis because a sci-fi adventure is about to land by the sea as a celebration of 60 years of Doctor Who heads for Scarborough.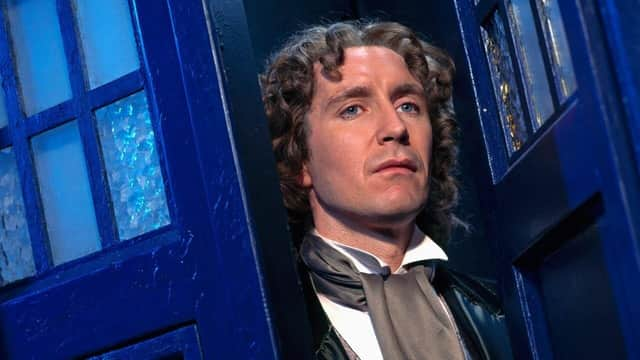 Unleashed Events is brignging Scarborough Comic-Con to Scarborough Spa Join us on Sunday November 5 from 11am to 5pm.
Samantha Gibben, General Manager of Unleashed Events, said: "Scarborough Comic-Con is a Tardis full of surprises. We're bringing the magic of Doctor Who to the seaside and it's going to be a day of incredible encounters, laughter, and timeless memories."
Meet the Time Lords and Companions included in the line-up:
Paul McGann: the eighth Doctor with a hint of Withnail and a dash of Luther for good measure.
Sylvester McCoy: rhe seventh Doctor who's also ventured into Middle-earth and the world of Still Game.
Colin Baker: the sixth Doctor with a touch of Blakes 7's rebellious spirit.
Peter Davison: the fifth Doctor who's shown us his gentle side in All Creatures Great and Small.
Sophie Aldred: the unforgettable Ace, who's also lent her voice to Peter Rabbit and Bob the Builder.
Nicola Bryant: the companion Peri, who's also had stints in My Family and Holby City.
Sarah Sutton: companion Nyssa, who's also made appearances in Casualty.
Sonny McGann: A Doctor Who legacy, making waves with Big Finish.
Karen Clegg: a familiar face from Doctor Who and Casualty.
All guests will be available to chat with and obtain signed memorabilia on the day.
Comic-creators and authors: include Victoria Bates, Ben Sawyer, Kelvin VA Allison, Steve Trower, and KS Marsden.
Geeky Attractions includeThe Grinch, Rexy's Reviews, Iconic Movie Scenes For Hire, Psycho Props, Mos Eisley Misfits, LOCO Entertainment, and loads more to be announced!
Don't miss the opportunity to explore the massive geeky market.
Door entry from 11am. The cost is £10 for adults and £5 for under 16s
Whether you are a Time Lord aficionado or looking for a day of geeky greatness, the Scarborough Comic-Con has it covered.