Whitby Pavilion's cinema set to reopen with Peter Rabbit sequel
The first phase of Whitby Pavilion's reopening will take place later this month with the screening of the new Peter Rabbit movie.
Monday, 10th May 2021, 3:55 pm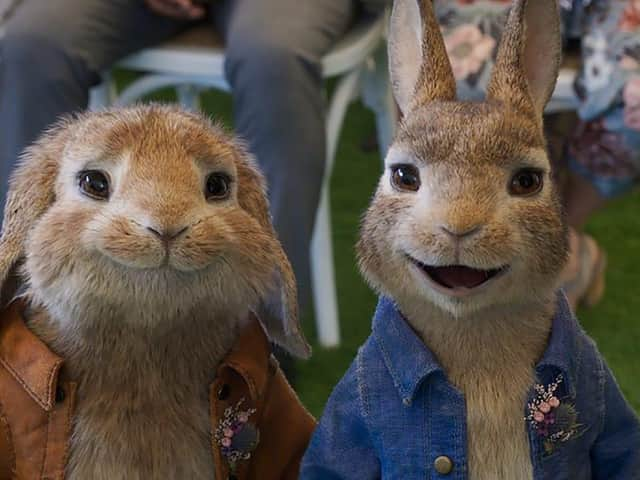 Peter Rabbit 2
The Pavilion, which has been recently serving the local community as a vaccine centre, will now reopen its cinema on Saturday May 29 with the first of ten screenings of Peter Rabbit 2: The Runaway.
After the original Peter Rabbit movie attracted huge audiences in 2018, it is hoped the family favourite will not be any different in bringing families and cinema lovers back to the town's cinema.
As the ten screenings will take place between May 29 and June 3, the West Cliff venue, which is now back under the running of Scarborough Borough Council, will see the theatre's auditorium split into socially distant zones in order for the audience to be able the film in a safe environment.
James Corden returns as the voice of the lovable rogue Peter-who can't seem to shake his reputation for mischief among the other rabbits,
Once he adventures out of the garden, Peter finds himself in a world where mischief is appreciated, but soon his family come to bring him home.
Starring Rose Byrne as Bea and Domhnall Gleeson as Mr McGregor, as well as featuring the voice of Margot Robbie as Flopsy Rabbit, the family adventure see Peter embark on adventures outside of the garden for the first time – including plotting a heist at Gloucester farmers' market!
Following on from Peter Rabbit 2, Emma Stone's Cruella will play at the seaside cinema from June 12 to 17 with seven screenings.
The cinema screenings will kick start a packed summer at the Pavilion with theatre returning to the venue on Friday June 4 with the performances of Wizard of Oz prior to many festivals, themed weekends, music concerts and theatrical performances should socially distancing restrictions allow.
Tickets for Peter Rabbit 2: The Runaway are on sale now and are available from the Whitby Pavilion Box Office via www.whitbypavilion.co.uk or by calling (01947) 824768.