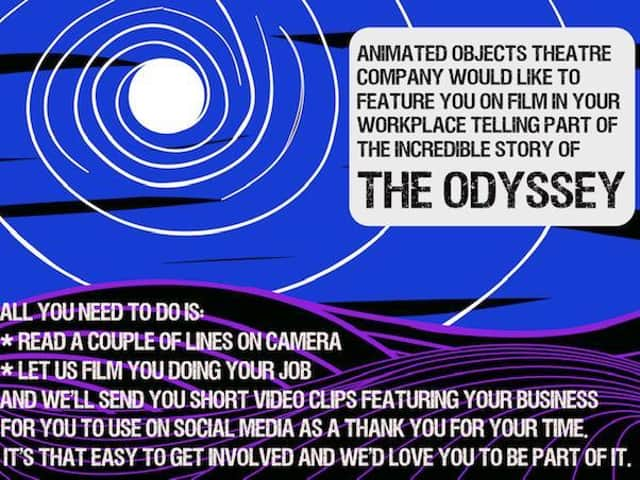 How you can get involved
Highlighting and showcasing the diverse landscapes, architecture and communities of our Yorkshire Coast, The Odyssey will engage local people in producing and performing this dramatic story through a series of outdoor events.
"We're currently looking for local businesses, residents and organisations to take part in helping to narrate the story of the Trojan wars by reading a couple of lines of the story on video," said artistic director Lee Threadgold.
"It's very easy to do - no long speeches to learn or anything like that, and we've got plenty of different lines if yourself and staff would like to take part?" We won't disrupt the normal running of your business and obviously given the current situation we also work carefully at an appropriate social distance.
The idea behind filming the story up and down the whole coast with different people in their workplaces is to showcase all of the amazing things the Yorkshire Coast has to offer while telling an epic story at the same time.
If you would like to get involved please contact : [email protected] or phone : 01723 378906.