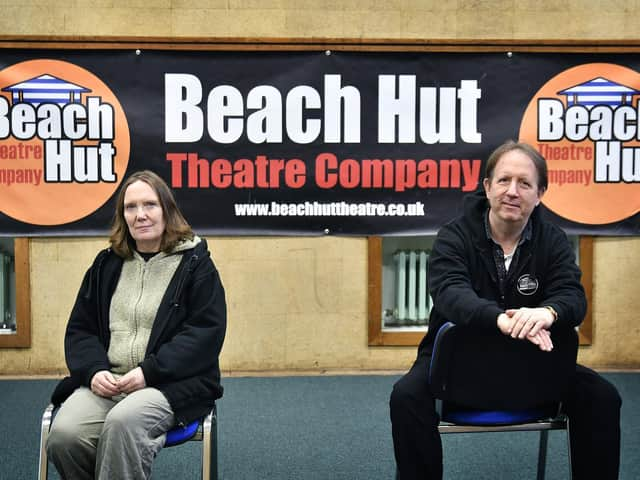 Artistic directors Alison Watt and her husband John Pattison
All levels will have the opportunity to get their work showcased with script-in-hand rehearsed readings. Beach Hut may also offer some, the chance of a full production of their longer script, as part of our ongoing commitment to new writing and local writers.
New starters must complete at least two terms at 'Script Hut' short play classes and have their short plays showcased before progressing into a class for those writing longer-length pieces.
The new starters/short play writers' groups start on Monday January 13 and the longer-length script classes start on Monday 20th January. Both run fortnightly. Sessions run for three hours on Mondays with a maximum in each group of eight.
Sessions are 2pm to 5pm or 6.30 pm to 9.30pm. All sessions will take place at Beach Hut's base upstairs at Scarborough Library and the cost is £55 per term.
Tutor Alison said: "These inspiring script writing sessions explore story, character, setting, structure and style through the development and application of practical skills, with the aim of creating performable scripts each term. Ideas will be discussed with others in the class, with constructive and supportive feedback on your own work.
"Explore ideas close to your heart and maybe write that West End smash."'
All classes will be run by Alison Watt, artistic director of Scarborough-based Beach Hut Theatre Company, who was a winner of the 2016 Writers' Guild of Great Britain (WGGB) Olwen Wymark Theatre Encouragement Awards and has vast experience as a writer, having written for EastEnders, Soho Theatre, Hull Truck and the Stephen Joseph Theatre.