Bridlington to celebrate Remembrance Day with special service, parade and poppy drop
Bridlington Town Council have announced plans for this year's Remembrance Day service, with a parade and poppy drop planned.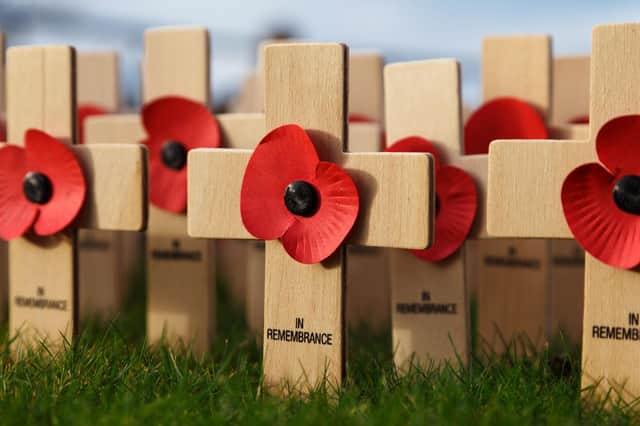 Bridlington Town Council will once again be organising the annual Remembrance Day service, which is set to take place on November 12.
A special parade of hundreds of veterans, service groups and more is planned for Remembrance Day, which will leave Station Approach at approximately 10:40am. The service will commence at the War Memorial Gardens approximately 10:55am.
Following this will be the dedicated two minutes silence at 11:00am alongside the last post and reveille. The remainder of the service will include readings and wreath laying and after the Service, the Parade will march on King Street and be officially dismissed.
Bridlington Town Council have also announced an exciting addition to the event, with a poppy drop by aircraft planned- weather permitting. Two retired servicemen will be on board and the aircraft will be piloted by David Cook.
A poppy appeal has already launched in the Promenades Shopping Centre, so that Bridlington residents can get their poppies from a dedicated stand before the special celebration.
People can order poppy wreaths, memorial crosses, or general poppies from the Bridlington Town Council offices on Marshall Avenue.
Parking for the ceremony is available free of charge in all East Yorkshire Council car parks on November 12, as well as the Harbour Commissioners car park on Bridlington harbour.