Calling all twitchers: Yorkshire Coast Nature are organising intimate winter birding and photography experiences
Yorkshire Coast Nature (YCN) is set to host special winter birding and photography experiences for budding twitchers in the area.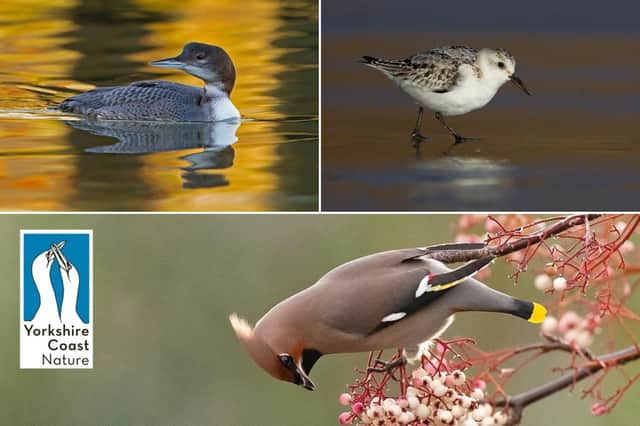 Throughout the winter months the Yorkshire coast is a hotspot for sea ducks, divers, grebes, white-winged gulls and waders.
The inland lakes and pools are a strong holding for wintering waterfowl, with large numbers of ducks and geese moving in and along the coast.
Participants will have the chance to join YCN professional wildlife photographer, birder and wildlife guide Steve Race to learn on a day of bird discovery and photography.
Mr Race is an award-winning professional wildlife photographer based in Scarborough, and has been a keen naturalist and photographer for over 35 years.
The tours are kept to three people per group, which ensures a more intimate and in-depth learning experience. Participants will learn a number of skills, from identification tips to field craft advice, as well as getting to grips with those difficult-to-find species.
For those interested in wildlife photography, there will be plenty of opportunities to learn new skills or improve techniques.
This birding and photography experience is ideal for those wanting to learn more about their cameras and for gaining a good understanding of the principles and technique involved in wildlife photography and bird watching.
Shutter speed, ISO settings, aperture, depth of field, angles, composition and approaching subjects are all covered.
This experience is also ideal for more experienced photographers and birders looking to find and photograph new species and learn more about fieldcraft and bird behaviours.
YCN's knowledge of the Yorkshire coast will take participants to the best places along the beautiful coastline, ensuring chances of obtaining some lovely images and finding some key winter bird species.
Sessions will take place all the way through the winter months, starting in early December and continuing through to the end of February.
Participants will need to bring with their own photographic equipment, binoculars and appropriate clothing.