Calling Scarborough online bingo fans: these tips can help you get on top of your game
This article is paid-for content and not the view of the Scarborough News. You must be over 18 to play online bingo.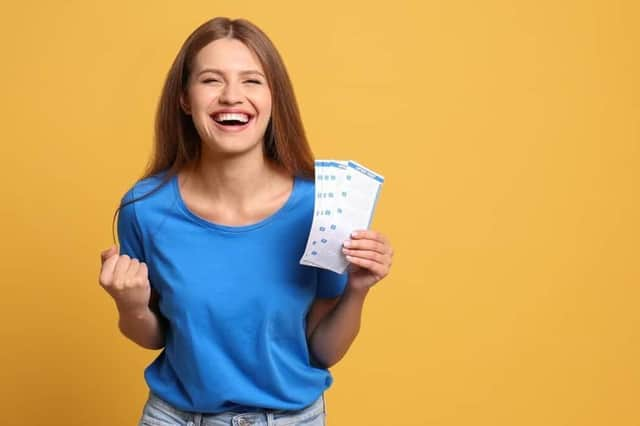 Down at the seafront or in Scarborough's big bingo halls, local folk have always loved playing the numbers game.
More recently, online bingo sites have transformed how we play – and there are lots out there to choose from.
But how can you find the right online bingo site for you?
Well, you could rely on pot luck, of course.
Or you could improve your odds and take a tip from the super bingo sleuths at wdwbingo.co.uk.
Their crack team of bingo boffins have searched dozens of online bingo sites. They've checked out what makes each one different, and made sure they meet tough criteria before giving them the nod.
Want to give your online bingo game a lucky boost? Check out these ten top tips from wdwbingo.co.uk and get that winning feeling.
– Play it safe: A top priority for any online game is ensuring your details and your finances are safe. For peace of mind, wdwbingo.co.uk only endorse sites that are fully licenced by the UK Gambling Commission and which offer secure payment options.
– Superpower your game: Take advantage of the range of incentives online bingo sites offer new players. Search around to find the one that gives you the best deal.
– Who are you? There's a huge array of bingo sites out there, all with different themes and features. You might love cute cartoon style sites, or enjoy a bit of celebrity news with your game. Look at the reviews on wdwbingo.co.uk to help find the online bingo game that's right for you.
– Pull up a chair: If you ever played down at the seafront arcades or at a big bingo hall, you'll know the chat was as much a part of the fun as getting a full house. Online games have some brilliant chatrooms, so you won't miss out on a bit of banter. Search for sites that have good reviews for their friendly community, and choose one that matches your personal interests. Of course, there's no pressure: you can always opt to play solo too.
– Easy does it: Knowing there's help whenever you need from friendly, easy to reach customer service brings peace of mind - so you can get on enjoying your game. Flick through the reviews on wdwbingo.co.uk to find online bingo sites with online chat and 'open all hours' phone lines.
– Have fun!: Bingo is a fun game so keep it light, play responsibly and within your limits. Good sites will help you play safely and stick to the controls that keep you on your game.
– Clickity click: When you're online, you definitely don't want to be held up by glitches or confusing sites. Luckily, wdwbingo.co.uk have checked the graphics and technical details of many sites and figured out which ones tick all the right boxes.
– Rewards for you: Online bingo sites often offer added extras for regular players, like bonuses and the chance to play in exclusive games with extra prizes. Look for a site that has good reviews for going the extra mile for its loyal players – and don't think twice about swapping to a site that gives you more.
– On the run: Whether you play mostly at home or on the move, make sure the online bingo site you choose will easily synch with your other devices - laptop, tablet and mobile device – and play wherever you are.
– Stay on top: There are lots of new online bingo sites popping up. Find out what's new, stay on top of the latest offers and snap up the best bonuses by checking out wdwbingo.co.uk regularly.
Head to wdwbingo.co.uk and check out the very latest reviews, news and tips for Scarborough bingo fans.
DISCLAIMER: All gambling sites and guides, including online bingo, are 18+ only. Gambling comes with high risks and should not be undertaken as a financial solution.
If you suffer from a gambling problem or suspect somebody you know does, call the National Gambling Helpline at 0808-8020-133 immediately. You may also visit these organisations for free gambling addiction resources: