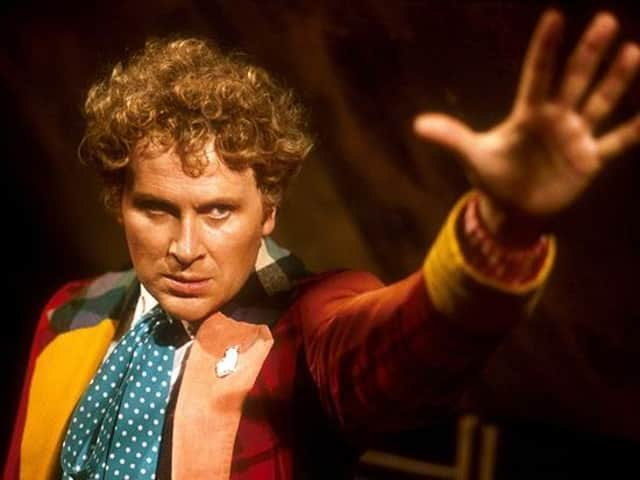 Colin Baker
Organisers say: "We are quickly prepping at our separate isolation towers to bring you a day of SFS-like fun.
"It won't be easy as we are at the mercy of technology and broadband connections but I'm sure we can at least try to keep you entertained for a few hours during these difficult times.
"So, in preparation, dig out your fave photos from the last six years SFS of you with guests, cosplayers and generally any that are downright crazy.
Terry Molloy - aka Davros
"Finish your Cosplay as the Cosplay competition is going ahead in picture form, inventive backdrops get extra points."
* a kids drawing competition
* The Trader Out-Post where you can cast your eye over cool stuff and deal direct with the trader
* live painting from a very fishy character
* lunch break (show us your Sci-Fi related food!)
* live guest panels from the Sixth Doctor Colin Baker, Davros himself Terry Molloy and Garrett Wang from Star Trek:Voyager live from Calgary in the USA.
The online event will also feature Leeds/Bradford Starfleet with the new merchandise lines and raffle, performances from Gatling magic and Erwood the Jester plus the Geek Pub Quiz to finish with a few picture rounds to tax your memory with.
Convention favorites Blues Harvest will be performing live - and it's all free.
The full and complete schedule will be up on Facebook tomorrow (Fri Apr 3) night so you can plan your day.
Click here to join in the fun.