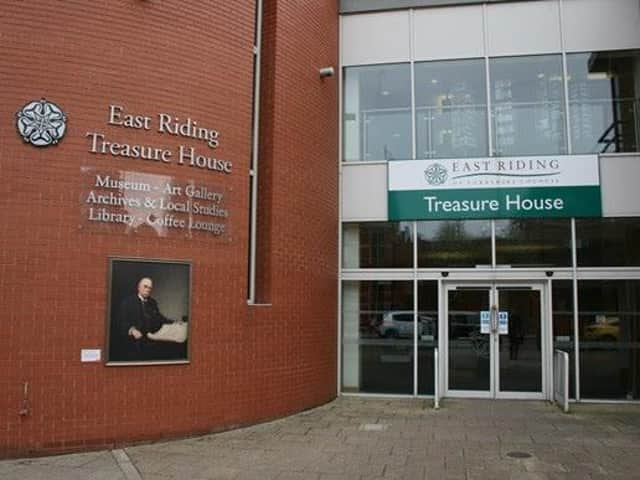 Treasure House, Beverley
The East Riding Visual Arts Uplift, working with the Humber Museums Partnership, is unveiling yet another contemporary artistic commission for interested artists to express an interest and submit their proposals.
This follows a successful call out earlier in the year for a contemporary art piece to be installed at Sewerby Hall and Gardens in the summer.
Details of this successful commission are set to be released shortly.
An artistic fee of £8,000 is on offer for the successful applicant to bring a taste of contemporary art to the building located in the heart of Beverley this autumn/winter.
The artwork needs to respond to a specific brief, embracing the heritage and location, alongside presenting a challenging and intriguing appeal.
Nial Adams, museums and archives manager said: "East Riding Museums is very excited to be working in partnership with Arts Council England and the Humber Museums Partnership to be commissioning a series of intriguing contemporary art commissions throughout the East Riding.
The Treasure House is the central 'county museum' of our museums service, so provides an ideal platform for a contemporary art piece."
The Treasure House, Beverley, is a key and prominent venue within the town and an ideal location to house a piece of contemporary art. It is hoped that the commission will attract artists from across the region and beyond to submit their ideas, with the open call running until July 10.
This commission is a part of the East Riding Visual Arts Uplift's commitment to showcasing and integrating contemporary art into the region.
Download application form here www.eastridingmuseums.co.uk/exhibits-and-collections/treasure-house-contemporary-art-commission/ to download an application form or email Lauren at [email protected]