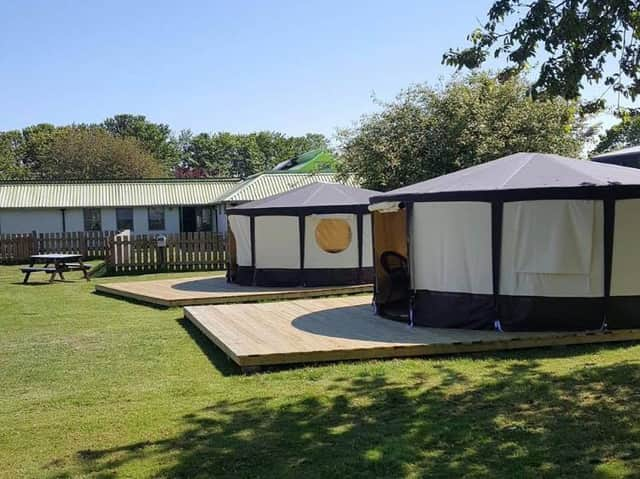 Park Rose Village, Carnaby, near Bridlington
We are keeping our fingers crossed that parks with static caravans, mobile caravans, pods, yurts and tenting will be allowed to open from July," said James Horsley, on behalf of Park Rose Village Limited.
"We will be encouraging people to use their own facilities within their caravans and will simultaneously be increasing our level of hygiene and sanitisation throughout the Park for a safe stay," he said.
With the help of various government schemes, Park Rose Village, in Carnaby, has kept all of its employees in place
"When guests arrive, our generous spacing will ensure that there is plenty of room between the pitches to comfortably comply with separation requirements; whatever they might be," said Mr Horsley.
"There may be a phased opening of cafes in the UK. For example, at first, we may only be allowed to serve meals in the gardens, with takeaways from the kiosk also available.
"When restrictions are lifted further, trhe café may open inside with a reduced capacity, so there may be fewer tables all with good separation and one way system at all times," he said.
"At Park Rose Village we are lucky to have lots of space available to ensure a safe and enjoyable holiday and we look forward to seeing you again soon.
Bookings are now available from July 4.
Where bookings are made, and Government restrictions remain in place a full refund will be available.