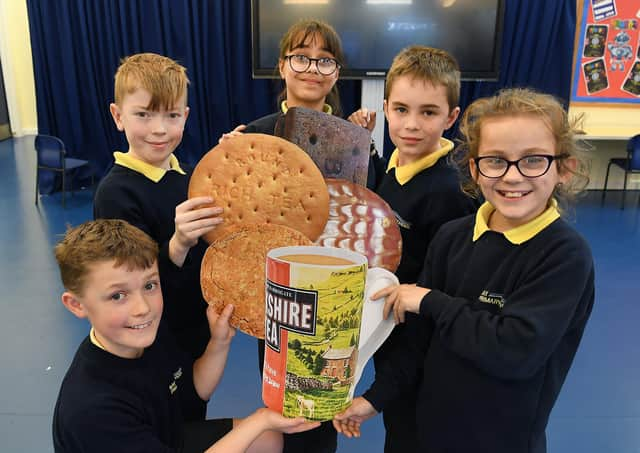 Bay Primary School pupils get dunking. (pa2020-11-02b) All photographs taken by Paul Atkinson.
As part of science week the pupils ran tests on the effects of dunking using a variety of biscuits – dipping them in hot and cold water, hot and cold milk and, of course, tea.
Following the extensive tests, the results were unveiled at an assembly.
A school spokesman said: "The teams from all year groups gave a presentation to the school during assembly to showcase their findings.
Year 6 pupils with the charts showing their results. pa2020-11-02c
"After analysing the dunking results, it was revealed that Rich Tea came out on top during the tests."
Anna, 10, and Jake, 10, carry out dunking tests. (pa2020-11-02d)
The teams from all year groups gave a presentation to the school during an assembly. (pa2020-11-02a)