Dr's Casebook: The reason why you should ditch sugary drinks with meals
​​If you regularly have a high-sugar drink with a burger or fried chicken, you may be stimulating your body to pack on weight.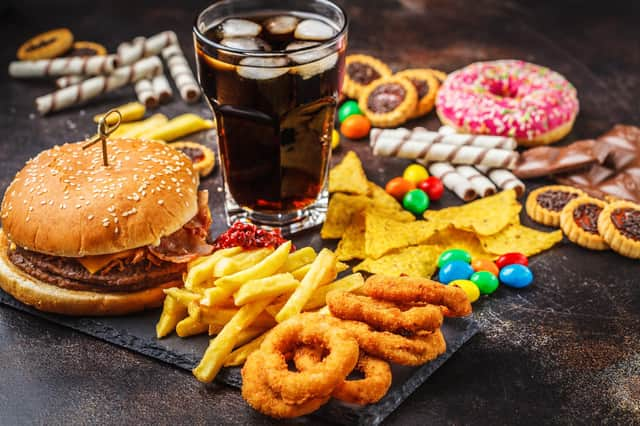 Dr Keith Souter writes: Laboratory research has shown that the combination of high protein and high sugar affects fat metabolism and results in unused fats being stored. On average one third of the extra calories in the drink are not burned off by the body.
In a laboratory study of 27 healthy weight adults a special metabolic sealed room was used to study each person. This enabled the researchers to track exactly how much oxygen was inhaled and how much carbon dioxide was exhaled over a set time. They collected urine samples from each person.
Using those three variables, they were able to calculate the exact amount of nutrients used and the calories burned every minute.
The participants spent two days in the sealed room. On one day they ate two meals containing 15 per cent protein and on the other day they ate two meals with 30 per cent protein. The meals were precise and consisted of bread, ham, cheese, potatoes and butter, each providing 17 grams of fat and 500 calories.
Each person had a sugary cherry-flavoured drink with one meal and a sugar-free cherry-flavoured drink with the other meal.
They found that the sugary drink consistently decreased fat oxidation by eight per cent. Very interestingly, they found that the sugary drink taken with the 15 per cent protein meal decreased fat oxidation by 7.2 grams. When it was taken with a 30 per cent protein meal it reduced fat oxidation by 12.6 grams.
What happens is this, when the body is supplied with carbohydrates, and protein, it is easier for it to use the carbohydrates as an energy source, so it will use them first. That reduces the oxidation of fats, so they are not burned up. Instead, they get deposited in the body's fat stores.
It is not known why carbohydrates and high protein tends to reduce fat burning, but it does. The sweetened drink may not seem a big deal, but it certainly seems to affect the body's ability to break down fats. The result, fat gets accumulated.
So, good reason to think twice about that sugary drink.