Egton Bridge Gooseberry Show 2023: Quaint 220-year-old Yorkshire tradition returns as competitors size up their fruit
The Egton Bridge Gooseberry Show returned today – the 222nd occasion that residents of the North York Moors village have gathered to display their carefully-tended fruit.
Watch more of our videos on Shots! 
and live on Freeview channel 276
Visit Shots! now
First held in 1800, the event, held annually near Whitby and organised by the Egton Bridge Old Gooseberry Society, is now the oldest surviving gooseberry show in the country.
Last year, the show, which has had various homes since its Georgian inception, moved to Egton Manor, the home of the Foster family who run the Egton Estate.
Champion growers often win multiple titles – local legend Graeme Watson claimed the highest possible score in 2022 for his eleventh show win.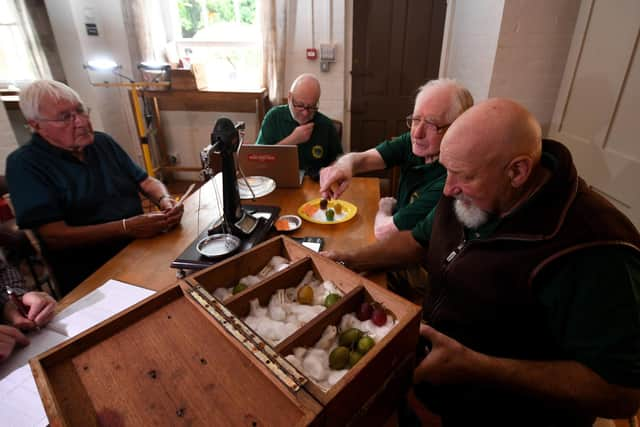 Entrants are assessed over six categories, heaviest berry in the four colours (red, yellow, green and white), heaviest twins (two berries on one stalk) and heaviest dozen.
It was the first time in the show's history that a competitor had scored 60 points out of 60 – with show chairman Mr Watson already holding a world record for the heaviest gooseberry ever cultivated.
However, the show's quirky rules are designed so that one person cannot win every category individually.
2021 was also a dramatic year as another veteran champion, seven-times winner Bryan Nellist, had to take part in a weigh-off at the old venue, St Hedda's School. He and rival Paul Bennison both entered berries weighing 26 drams, 18 grains (47.2g) and modern goldsmith's scales had to be used to determine the 0.02g winning margin. This was the closest finish since records began.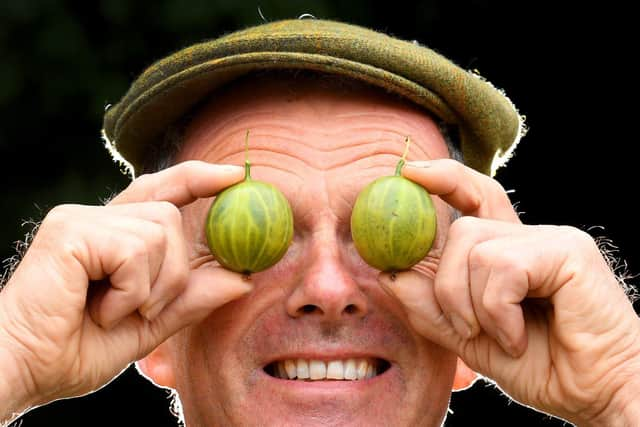 There are only seven other gooseberry shows left in England, all of them clustered in a small area of Cheshire.
One of its previous venues was the summerhouse at The Horseshoe Hotel, now a farm shop – the judging had to be relocated during World War Two because the building was used as a first aid post. The show was held throughout the wars and was only cancelled due to foot and mouth disease and Covid-19 outbreaks. Many of the same families have taken part for generations, and it was historically popular with Egton Estate farmers and gamekeepers. Delegates from a gooseberry show in Sweden have even been known to visit.