Retired convent school deputy headmistress who has overcome the York Blitz and family tragedy marks 100th birthday
As she celebrates her 100th birthday, Sheila Westland is looking back on a remarkable life that includes memories of the York Blitz and the convent school where she spent most of her teaching career.
Watch more of our videos on Shots! 
and live on Freeview channel 276
Visit Shots! now
Sheila, who now lives in the Montrosa care home in Scarborough, is the oldest surviving member of staff from the Bar Convent School in York, which closed in 1985 – the year she retired as deputy headmistress.
She was a pupil there herself, arriving as a five-year-old at the prep department in 1928, shortly after the school, which had been in existence for the education of Catholic girls since the 1600s, joined the grammar school system and allowed local children to apply for scholarships.
Other than a decade teaching at another convent boarding school in Boston Spa, Sheila has spent her entire education and career at the Bar Convent and lived through some of its most challenging times.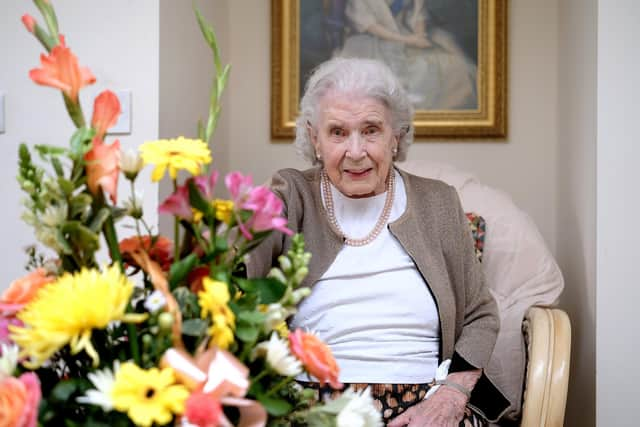 She was a sixth former during the infamous Baedeker air raid on York, and remembers attending the funerals of five nuns killed in a direct hit on the infirmary.
She soon departed to study French and Latin at the University of Leeds, but both her degree course and her teacher training were shortened due to the war, which made a year abroad in France impossible.
From a devout family of Catholics who lived near Bishopthorpe Road in York, Sheila was one of three daughters of the managing director of a coal firm.
"We had a very happy childhood, spending a lot of time playing with our friends in Rowntree Park. I started at the Bar Convent in 1928 and I didn't leave until 1985!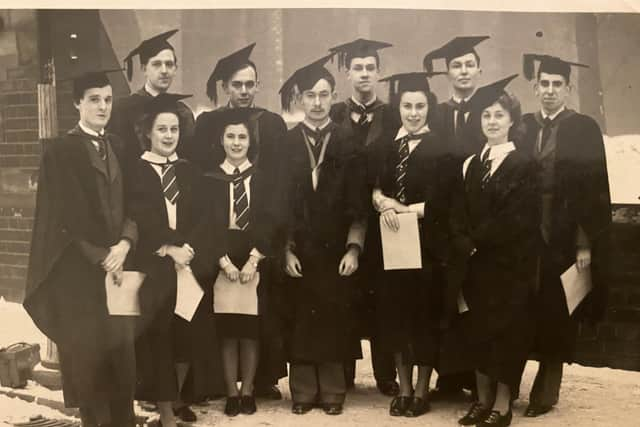 "I went to university in 1942, and it was unusual then for girls to stay on at school past 16. There were only a dozen of us in the sixth form and I think only three went to university. The others went straight into war work.
"I remember the awful night of the York Blitz in 1942, the memory is still vivid. The Minster was saved, but they went for the railway station and the Guildhall was badly damaged. My father had fortified our garage to make a shelter and we spent the night there.
"The next morning, I went into the city to meet a friend and was horrified to see all the rubble. The Convent had taken a direct hit and five nuns had been killed. One of them, Sister Agnes, had been our cloakroom monitor. The next week was one of funerals and I went to all of them."
After graduation, she lived in the nuns' accommodation while teaching at the Convent of Mercy High School in the small village of Clifford, but 11 years later saw an advertisement for a job at the Bar and applied to join the modern languages department.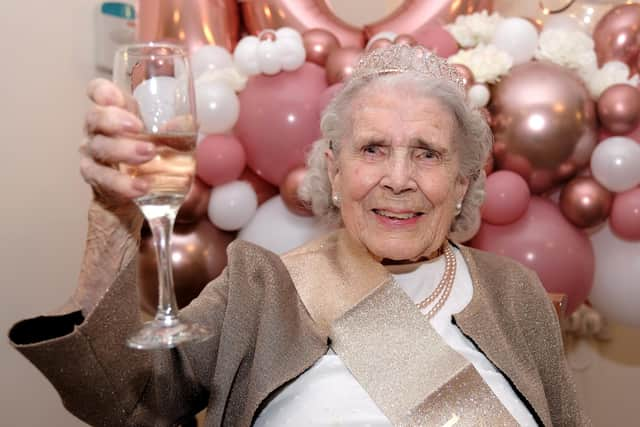 Life back in York was fulfilling – Sheila enjoyed playing tennis, going to the opera and travelling, though she also cared for her parents until their deaths once her sisters had married. She became head of languages in the 1970s, and then deputy head of the school at around the time when boys were admitted for the first time.
Her career spanned the decline of Latin and ancient Greek at the Bar Convent and their replacement with French, Spanish and German, and during her latter years only a small number of pupils were sitting exams in the classical languages.
"We had a great staff, and I was always interested in everything that was going on at the school. The teachers who were there when the school closed still meet up every month, and we used to go for country walks. For my 100th, we have been invited back to the Bar to see the nuns."
Asked if she ever considered taking Holy Orders herself, Sheila laughingly replies that her sister Margaret was desperate to become a nun – but eventually had six children.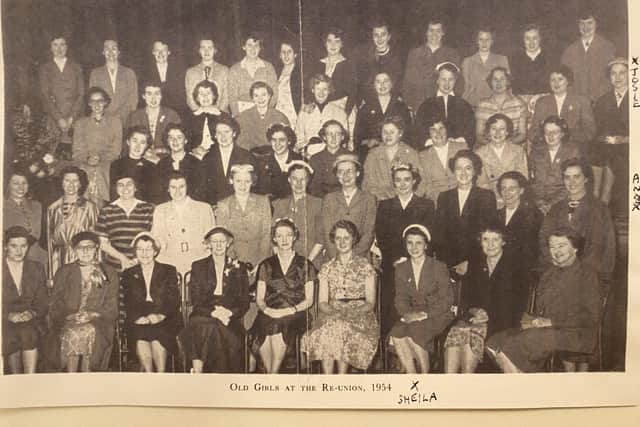 The family have overcome tragedy which has tested Sheila's strong faith. In 1998, two of her sister Anne's four children were killed in a seaplane crash in Australia. Jane Sellers, who had followed her aunt into teaching and was head of a primary school in Carlisle, died alongside her brother Michael, whom she was visiting after he emigrated.
Anne and her husband moved to Australia with their surviving children, Philip and Claire, and Anne only died earlier this year. Margaret and her four daughters retired to Scarborough, which persuaded Sheila to follow her family to the coast.
"They are all really good to me. I've got a really good host of nieces and nephews, and my old pupils come and visit me too, which is very nice."