Highway to Hell: Scarborough police seize motorbike being ridden without tax, insurance and MOT
North Yorkshire Police has released a humourous Facebook post after a motorbike was seized in Scarborough on Tuesday evening (October 3), but behind it lies a serious message.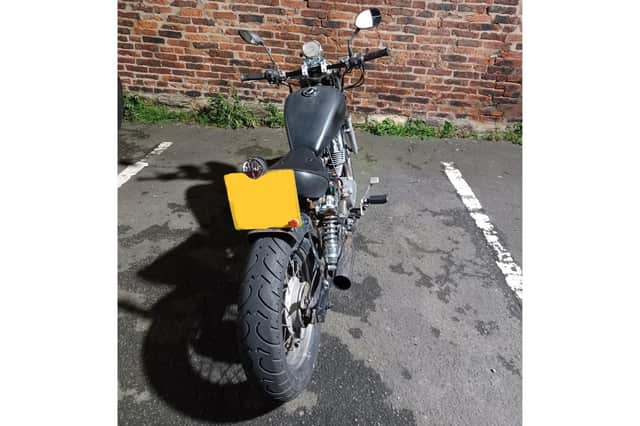 Police in Scarborough have become well-known for their ability to use the song titles of acts performing at the Open Air Theatre to convey a more serious message.
Now the summer season is over, they have looked further afield for the song titles used.
The post, reproduced in full below, features hits from AC/DC, Saxon,The Shangri-las to name and many more:
"On the Highway To Hell, also known as St Thomas Street, in Scarborough, riding his Wheels Of Steel, this unfortunate Midnight Rider had his bike seized last night (October 3)
"Having already met officers previously, where he was advised to arrange an MOT for his Screaming Night Hog, it appeared that this rider was Born To Lose as he had failed to heed the warnings.
"The Leader Of The Pack, or in this instance, PC 1142 had to call in the Motorcycle Man due to the lack of insurance showing on his steel horse.
"He was reported for no insurance, no MOT, no tax and licence offences."
They went on to say that if you do receive advice from officers to make your vehicle legal, please take their advice, sometimes a warning is better than an outcome such as this.