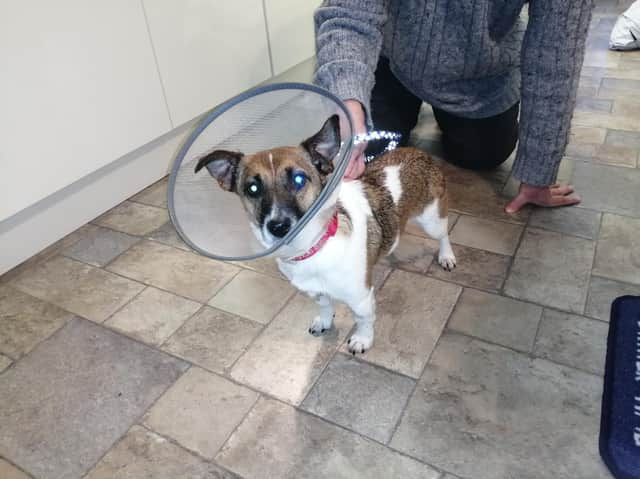 Billy swallowed a one-inch fish hook.
Three-year-old Billy, a Jack Russell, ingested the hook which was tangled in twine while out on an early morning walk on North Bay.
His owner Stephen Newell said: "The tide was quite well out, he was sniffing around the seaweed when I realised he had something in his mouth.
"I could see the blood in his mouth and I caught a glimpse of [the hook] as it was going in."
Immediately Stephen rushed his pet to a vet surgery in the Old Town, where an x-ray confirmed Billy had swallowed a one-inch fish hook.
"Luckily the vet managed to take it out but it was quite a distressing incident.
"He's a much valued dog, we've had him for a couple of years."
Billy's surgery, which cost a whopping £1,200, is going to paid for by the insurance company but Stephen is urging dog walkers to be careful.
"As a dog walker if I don't clean after my dog I get a £1,000 fine, quite rightly, but clearly there's people who use the beach and don't have any care for anything at all."
The little Jack Russell was released shortly after the operation and is now on the mend.