National Farmers Union calls for Yorkshire coast residents to support new campaign inspired by flooding devastation
Following the devastation caused by Storm Babet and with storm Ciarán on the horizon, the National Farmers Union (NFU) is campaigning for political parties to protect farmland from flooding.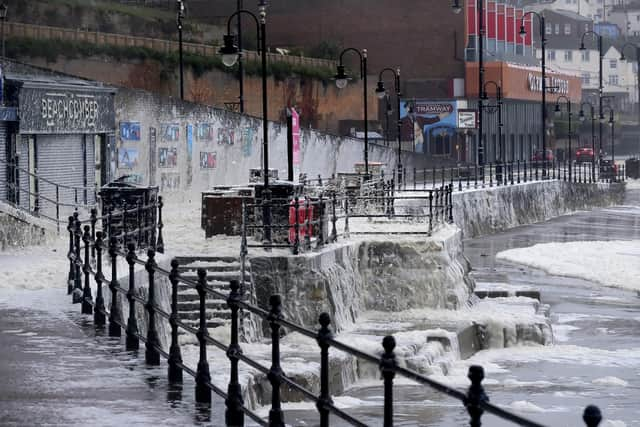 The NFU campaign is an open letter which calls on the Environment Agency to deliver a proactive plan for the watercourses and flood defences it manages.
It also calls for the government to pay farmers and growers fairly for the vital role they play in protecting homes and businesses when rivers breach their banks.
The NFU is also asking for changes to the Flood Defence Grant in Aid cost-benefit analysis to ensure that rural communities are not disadvantaged by the nature of smaller populations in comparison to urban communities.
Tom Bradshaw, NFU Deputy President said: "I have been out to meet NFU members and have seen first-hand the destruction and financial stress caused by flooding to farmers' businesses and their homes.
"Despite promises made during each catastrophic flooding event, repeated governments of all parties have failed to get to grips with the challenge of managing watercourses and flooding.
"With another storm forecast this week, we need to see plans come forward as a matter of urgency.
"As farmers, we have all experienced the impact of more and more extreme weather and with climate change this is something we will continue to see more of.
"While the flood water might be receding in some areas, I want to ensure our members start to see action now.
"There are tangible things that can be done now to adapt. For example, maintaining existing flood defences and paying farmers for the public good they provide by holding floodwater on their land. All political parties must recognise that for these long-term plans to succeed, action is required urgently.
"I would encourage all farmers, whether impacted by flooding or not, to sign the NFU's open letter; one that is asking political parties to stand up and listen to those working on the frontline of climate change.
"They must deliver solutions for the future to ensure we can continue producing food while protecting our farmland and local communities."