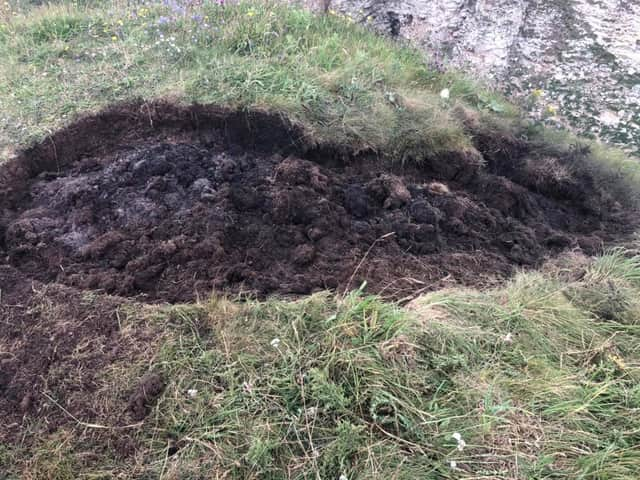 An abandoned barbecue led to call out
The crews were deployed to a cliff near North Landing on Saturday morning where they found the barbecue which was unattended and had caused extensive damage to the cliff top.
Firefighters had to dig out a large area of cliff to get to hot spots underneath.
The call out was one of eight for the coastguard team during Friday and Saturday which also included searching for hig- risk missing persons, assisting the RNLI with broken down vessels and concern for kayakers.