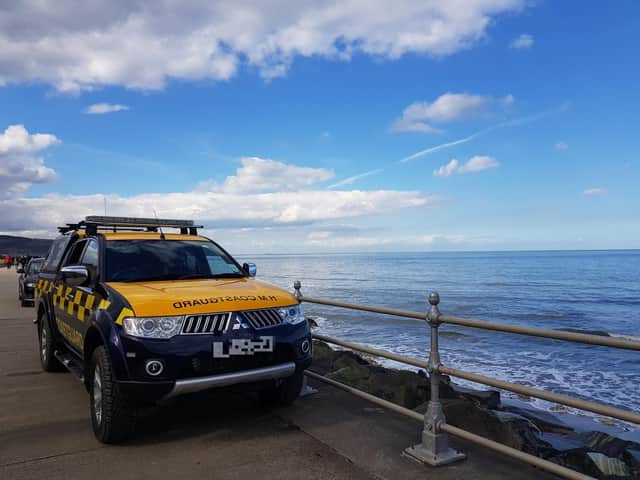 Four people and dog rescued by Coastguard
Members of Staithes Coastguard were paged to a 999 call to help the group who were between 10 and 15 metres down the cliff on Thursday September 3 at 8pm.
The coastguard team said that before the call, photos of the group in danger had been posted on social media.
They said: "Despite social media being a good platform for raising awareness, please call before you post.
"We would rather be called early to prevent any further incident than be called to respond too late.
"If you see anyone in distress or potential danger at the coast, immediately dial 999 and ask for the coastguard."