Bonfire Night: Emergency services advise Scarborough, Whitby and Bridlington residents how to stay safe
With Bonfire Night approaching, North Yorkshire Fire and Rescue Service (NYFRS) and North Yorkshire Police are advising people how to stay safe on the Yorkshire coast.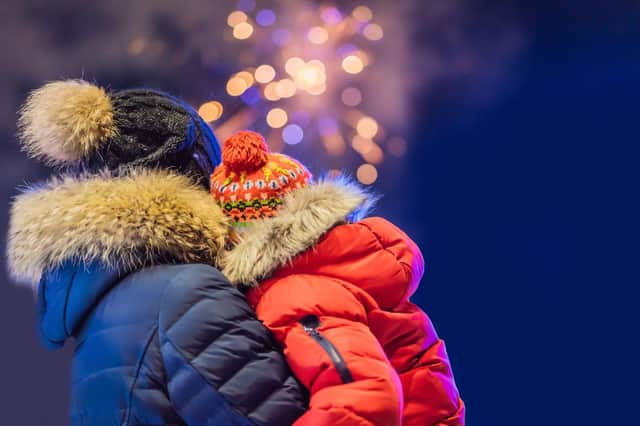 Bonfire Night will take place on Sunday, November 5, and thousands of residents across Scarborough, Whitby and Bridlington will be enjoying firework displays, bonfires, sparklers and toffee apples.
While fireworks can be enjoyed responsibly, in the wrong hands they can cause problems.
NYFRS are reminding residents that fireworks are explosives and should be treated as such – the manufacturer's instructions should be followed at all times.
The NYFRS are strongly encouraging people to attend organised displays which are far less dangerous than people planning their own.
If you are planning a home display, they advise to:
Plan you display to make it safe and enjoyable
Only buy fireworks which carry the CE mark, keep them in a closed box and use them one at a time
Read and follow the instructions on each firework
Light the firework at arm's length, with a taper and stand well back
Keep naked flames, including cigarettes, away from fireworks
Never return to a firework once it has been lit
Don't put fireworks in pockets and never throw them
Direct any rocket fireworks well away from spectators
The NYFRS advise those building a bonfire to:
Check for hedgehogs and other wildlife which may have taken shelter in your bonfire before lighting
Never use paraffin or petrol on a bonfire
Don't build bonfires close to trees, hedges or sheds
Never leave a lit bonfire unattended
Make sure the bonfire is out and surrounding areas are made safe before leaving
NYFRS also advises that on November 5 many people may be lighting bonfires, and may be doing so responsibly and supervising them closely.
However, those worried a fire has started by other means or has been left unsupervised, may spread or is potentially dangerous by other means, should call 999 immediately.
They have advised that people:
Should ever set off or throw fireworks (including sparklers) in the street or other public place
Must not set off fireworks between 11pm and 7am, except for Bonfire Night (November 5) when the cut off is midnight, New Year's Eve (December 31), Diwali (November 12, 2023) and Chinese New Year (February 10, 2024) when the cut off is 1am.
Can only buy fireworks (including sparklers) from registered sellers, for private use between 15 October and 10 November, 26 December and 31 December and three days before Diwali and Chinese New Year. At all other times, you can only buy fireworks from licensed shops.
Can be fined an unlimited amount and imprisoned for up to six months for selling or using fireworks illegally. You could also get an on-the-spot fine of £90