Bridlington nurse receives award for lifelong commitment to NHS at Scarborough Spa awards ceremony
A Bridlington nurse was honoured at the Celebration of Achievement Awards during a glittering ceremony held at Scarborough Spa.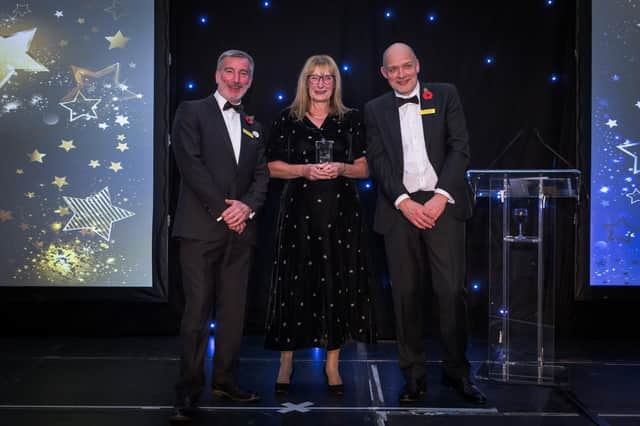 Philippa Dyer, Senior Sister, Bridlington Care Unit, received the 'Living our Values' award for her positive impact on the lives of others.
Ms Dyer has worked for the NHS for the past 40 years and retired from her position before the pandemic. However, she answered the NHS call to arms and returned to support her colleagues during COVID-19.
After the pandemic, she continued taking up regular shifts and decided to come back to nursing on a permanent basis due to her commitment to both patients and the nursing community. In 2022, Ms Dyer successfully interviewed for the role of senior sister and has been fundamental in its progression.
Recipients are nominated by colleagues or patients to recognise all NHS staff who go that extra mile.
Charlene Sargeant, Operational Site Matron, nominated Ms Dyer for the award.
Ms Sargeant said: "Philippa has supported staff through challenging personal and work-related experiences, going above and beyond daily. Her wealth of experience has helped the unit to thrive.
"Philippa endlessly drives to provide a high standard of patient care. Her work ethic and supportive approach helped to grow an 'empowering' working environment, allowing for an improvement in the workplace culture.
"Her passion for both patients and staff in all areas emulates her lifelong commitment to the Trust and is something to be celebrated."
The awards reflect the diversity of skills, expertise, and contributions staff provide each day for the benefit of others.
Picking up top awards for going above and beyond were staff from hospitals and community teams as well as scientists, nurses, volunteers, and colleagues who show commitment and courage in their daily working lives.
Ms Dyer was presented with the award by Andrew Bertram, Finance Director and Deputy Chief Executive.
Mr Bertram said: "This award was presented to Philippa as she makes a difference day-in, day-out, often behind the scenes, by putting her heart and soul into her work to make a valuable contribution.
"Her actions speak louder than words while making a real and tangible difference for others."