Bridlington's traffic restrictions means 'children are safer' and school gate congestion is reduced
The success of a restricted traffic scheme outside a Bridlington school is helping to keep children safe, according to a new report.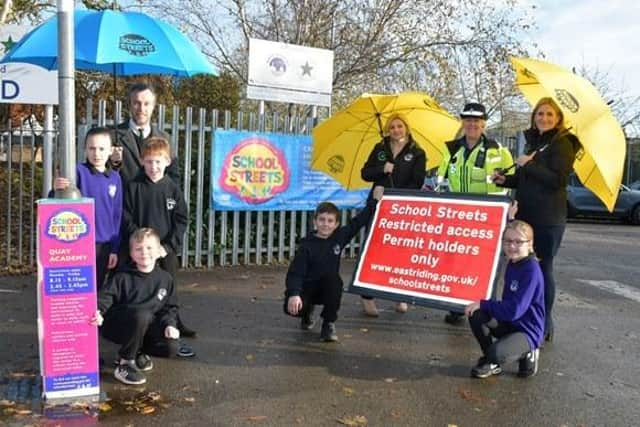 School Streets, which started November 2022, is a pioneering approach to improving the environment outside schools whereby traffic is restricted at the start and the end of the school day – preventing the build-up of congestion.
A report presented to the council at a meeting on September 6, explained how the scheme has been a success so far, with school teachers and police staff supporting the scheme.
The report included a statement from the Quay Academy head teacher, which states:
"The scheme has been a success at Quay and the traffic has been reduced considerably. Most parents think that the scheme is a great idea and feel like their children are safer on their way to and from home."
A statement from a Humberside Police representative was also issued: "The scheme has proved popular with families and nearby residents and has been successful in helping children enjoy safer and more active journeys to school.
"Since its launch in November 2022, families have experienced less traffic and better road safety on streets near to the school. More children have walked, cycled, or scooted to school and residents have welcomed the scheme."
East Riding Council said that based on comparative travel data collated from all the schools, there has been a 40.9% overall reduction in car usage, with a 65.2% increase in park and stride journeys and sizable increases across active travel modes, including cycling and scooting.
The council believes that the scheme is creating a less congested environment outside the schools, and helps promote travelling in a more sustainable and active way.
Due to the overall success of the schemes, plans are currently being drawn up to launch an additional two trial schemes later this year, with specific dates and locations to be confirmed.