Headlands School in Bridlington 'could not be prouder' of Sixth Form students' success on A-Level results day
Headlands School is celebrating with their Sixth Form students today, as the highly anticipated A-Levels results are finally released.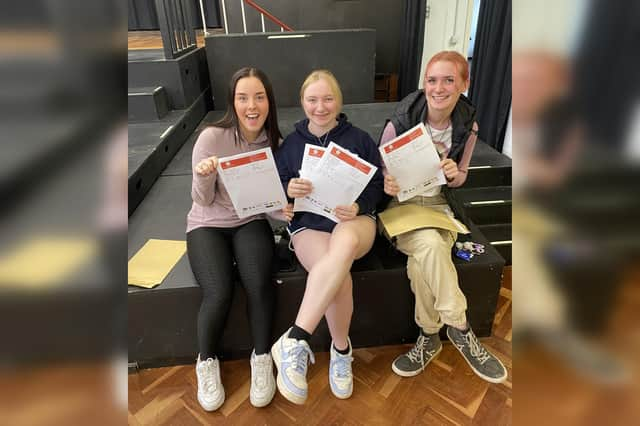 Sarah Bone, Headteacher, said: "Congratulations to all of our Headlands School Sixth Form students on making it through an incredibly tough two years.
"You were unable to sit GCSEs in 2021 and so this summer's exams were the first external assessments you have taken.
"Everyone here at Headlands School is very proud of you. You have secured some truly inspiring academic A-Level results – despite the incredibly difficult circumstances.
"Despite this, once again our overall results show a year on year improving profile. 100% of our students who applied to Russell Group Universities secured an offer and 89% of our students have chosen University as their post-18 route.
"In particular, our top performing student this year was Konal Dissanayake with 3 top grades which have allowed him to go onto study Medicine at Edinburgh University.
"In terms of subjects English, History, PE, Health and Social Care and Politics have secured
excellent top grades across the cohort. Over 45% of our students have secured Grade A's or above – this is brilliant!
"Finally, to all our Year 13 students, please remember that you are more than a grade. The resilience you have shown over the last two years is remarkable.
"You are all exceptional, inspiring, and talented young people and the team at Headlands School could not be prouder of you.
"Congratulations again on your achievements and remember to stay in touch!"