Hunmanby group runs for 24 hours and raises over £7500 to help four-year-old battling cancer
'24 Hours for Elsie' brought together runners of all abilities in Hunmanby and raised thousands of pounds to support the youngster and her family.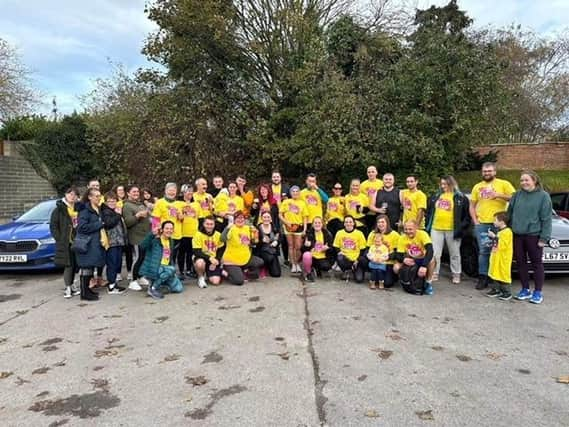 Elsie is a four-year-old girl who lives in Hunmanby and has been diagnosed with Rhabdomyosarcoma (RMS).
RMS is a rare type of cancer that forms in soft tissue and most often affects children.
After many months of treatment, her family were advised that the cancer had relapsed and more treatment was needed.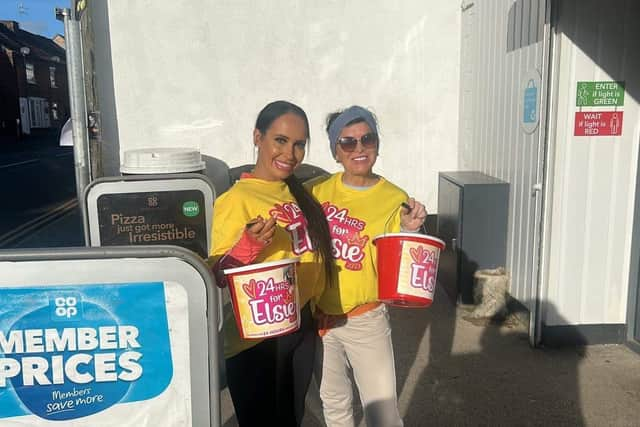 John Brining, Hunmanby resident and organiser of '24 hours for Elsie', said: "I first learned of little Elsie from some good friends who are going through a similar thing. We had just moved to Hunmanby and Elsie lives just around the corner from us- our hearts naturally went out to them.
"I then heard of the Elsie's Elves group on Facebook and straight away I thought 'what can I do to help?'
"Being a runner I thought ' should do twelve hours of running?' But then I thought that I'd try get the rest of the village involved so I put a message out via Facebook and the response was unbelievable- 24 hours for Elsie was born!
"It's slowly gathered pace since then. We've had some amazing sponsorships from local businesses, fellow runners sharing their expertise to design amazing flyers and T-shirts for the event!
"The fact that so many people have wanted to get involved and offer their time to help get the event off the ground is just absolutely fantastic! Hopefully money raised can fund a trip to Disneyland to see the Princesses which Elsie absolutely loves."
The 24 Hours for Elsie event saw a group of Hunmanby runners take on four mile loops in pairs. They did this loop on the hour, every hour for 24 hours.
The total of funds raised at the end of the event was £7500, smashing the £5,000 target that Elsie's Elves had previously set. More funds are still being donated as the story of Elsie and her family spreads.
Sponsors of the event included: Adverset Media Solutions, Simon Shaw of Walker Shaw Joinery, Gable House Nursery School, Wold Top Brewery, Hunmanby Co-op and Finish Line Run Coaching.
The Just Giving page states: "The family and Elsie have been through a lot in this last year and Elsie's Elves have decided we want to give them a hand through Elsie's ongoing treatment.
"This is a family who lives in our little community and would benefit greatly from some financial support to cover costs through Elsie's ongoing treatment. The money raised may cover travel expenses to and from the hospital, perhaps a day out for them or just something that Elsie needs to make this time a little bit easier.
"Elsie is such a beautiful little girl and despite everything always has a smile on her little face."