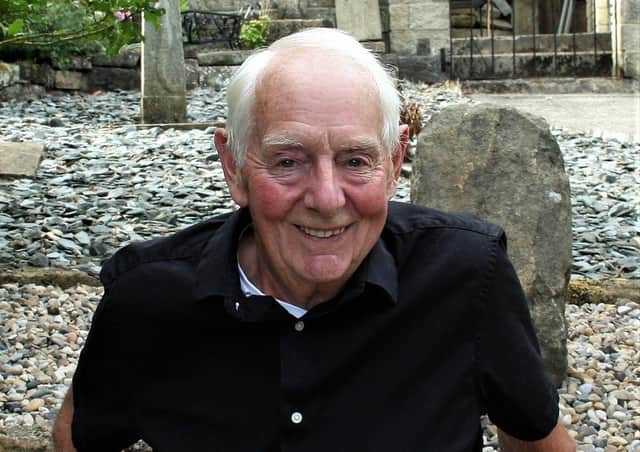 John F. Watson's first novel is called A Journey of Hope.
A Journey of Hope is John F. Watson's first novel and is set in the 19th Century in locations that readers are likely to be familiar with.
John uses the female protagonist Ruth Brennan to explore a journey which starts in the City of York and leads to the North Yorkshire Moors.
John was born in 1943 and loved writing when he was younger.
Now retired, he has reignited his passion for writing.
The narrative begins with the poorest and darkest of times, but leads to a sense of optimism and belief.
John said: "A book had lurked beneath the surface for many years, I just needed to write about a subject I was passionate about."
As this historic novel is set locally, John explained the motive behind this.
He said: "It boils down to passion. I love where I live.
"I also find the characters fascinating who inhabit, or did inhabit these parts as they are fast disappearing, who have such a depth of knowledge and colourful stories to tell of the dales.
"Researching an article for This England magazine, I was caught on Blakey Ridge in a ferocious storm close to the Gallows Howe marker stone above Castleton.
"Frozen and soaked to the skin, I suddenly pictured a young girl, alone with no one to care for her making for the sanctuary of the old tin tabernacle on the moor and in the distance, the gibbet with the hangman's noose swinging wildly in the wind.
"This is where the birth of A Journey of Hope became a reality, rather than just a possibility."
He is currently working on the sequel to the book.