Multi-agency operation initiated to rescue person who fell from a ladder in Staithes
Staithes Coastguard officers were called to an incident in Staithes on Wednesday October 27, where a patient had fallen from a ladder whilst working at height and landed on a flat roof.
Thursday, 28th October 2021, 3:54 pm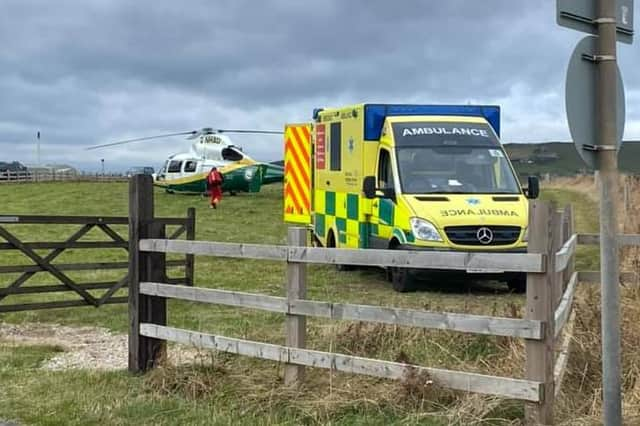 The patient was transported to the GNAAS helicopter by road ambulance.
The coastguard rescue officers were first on scene and provided initial casualty care.
Supported by Staithes & Runswick RNLI, the coastguard rescue officers were able to administer pain relief prior to the arrival of Great North Air Ambulance Service.
The patient was further assessed by a Doctor and Paramedics from GNAAS before Coastguard and RNLI crew extricated the patient in a stretcher from the roof to a land ambulance from North East Ambulance Service to transfer to the helicopter.
The three agencies worked together to ensure the patient was okay.
The patient was flown to James Cook University Hospital in Middlesbrough where they have received further treatment and assessment, however it is believed that they have no life threatening or life changing injuries.