New owners at Marton Road Pharmacy 'look forward to supplying high-quality pharmacy services to the townspeople of Bridlington'
Marton Road Pharmacy in Bridlington has been sold for an undisclosed sum.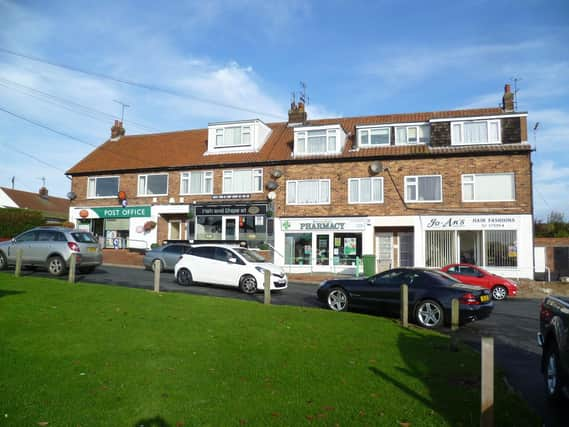 The business in Bridlington is a high-volume community pharmacy that dispenses an average of 18,500 items per month and runs a successful Covid-19 vaccination service.
The pharmacy has been owned by Tapiwa Masamha since March 2017, who has almost doubled its dispensing numbers in the past six years.
Having significantly grown the business, Tapiwa decided to sell to concentrate his efforts on his other pharmacy businesses in East Yorkshire and North East Lincolnshire, and to create more family time.
Following a confidential sales process with Jon Booth at Christie & Co, the pharmacy has been purchased by award-winning husband-and-wife pharmacist team Jaya Authunuri and Aswini Gaali, who own another pharmacy in the town.
Tapiwa said: "I am pleased that the Pharmacy business at Marton Road has been sold to such a forward-thinking pair of pharmacists already embedded in the local area, and with strong, existing relationships within the wider healthcare community locally.
"I wish Jaya, Aswini and my former team the very best for the future."
Jaya and Aswini added: "When Jon from Christe & Co approached us with the opportunity in Summer 2022, it was shortly after we had been involved in another pharmacy transaction in the town.
"At first, we were a little uncertain due to timing, but Jon convinced us that this was an unmissable chance which aligned with our future plans.
"We have shored up our future position in the town with this acquisition and look forward to supplying high-quality pharmacy services to the townspeople of Bridlington."
Alena Ray, associate director at Christie Finance, who sourced funding for the deal, said: "Working with Jaya has been incredible as he put all his faith in me right from the start, and I am pleased to have secured finance towards the acquisition of Marton Road Pharmacy.
"Whilst the funding process was riddled with challenges, having access to specialist lenders in the market proved beneficial in securing a competitive package."