Scarborough primary school receives sponsorship for new football kit from fish and chip restaurant
A Scarborough primary school has received a new sponsor for their sports kit after issuing an appeal.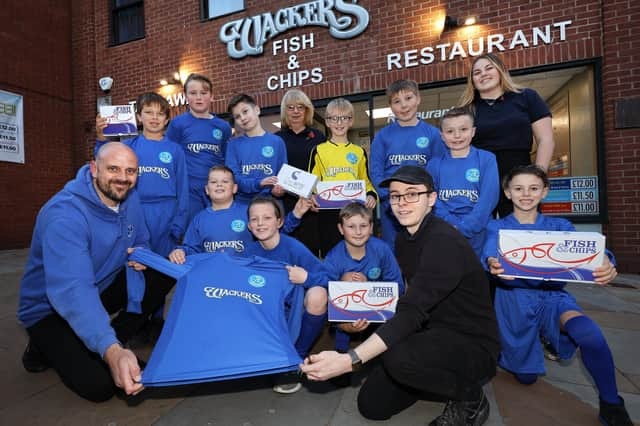 Gladstone Road Primary School, located on Gladstone Road, recently put out a community wide call for aid with sports kit sponsorship.
Wackers Fish restaurant, located on Vernon Road, generously answered.
Not only have the local business helped the school to purchase a new football kit, which will be used by the boys football team, they also kindly invited the boys football team down to have dinner with the new sponsors.
The children and staff had a great time and would like to say a huge thank you to all at Wackers.
The 'Good' Ofsted rated school is also currently enjoying the use of a recently installed "Trim Trail" in the upper school's playground.
The installation provides both fun and exercise for students at the School and follows a "planning for real" exercise which saw a group of Year 5 students draw up a large scale plan of the playground which was then used to canvass views on what improvements the students would like to see.
The trim trail equipment was funded by the School, by Friends of Gladstone Road and by local charity SALT (Scarborough and Locals Together), and installed by ESP Play.