Storm Babet: Yorkshire coast school closes for 'safety of students'
A Yorkshire coast school has been forced to close today (October 20) due to Storm Babet causing heavy rains and winds of up to 60mph.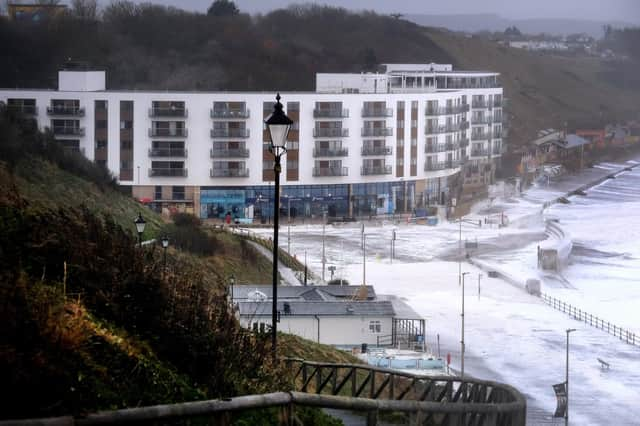 Headlands school, located Sewerby Road in Bridlington, has announced a full closure today due to the intense weather caused by Storm Babet.
The Met Office have put in place yellow rain and wind warnings that will affect the town, and an 'act now' flood warning has been issued by the Environment Agency.
The bad weather is set to continue into Saturday, with new updates being issued as the storm progresses.
Headlands School has approximately 1,000 students that are now unable to attend the large comprehensive.
The closure was posted at 10:35am on facebook, after it was decided that the bad weather conditions could cause safety issues for students and staff.
Headlands School have announced the following via their facebook page: "The decision to close the school today was weather-related.
"The safety of our students and staff remains our priority. Any reported damage is being repaired and we continue to monitor the situation closely.
"A full assessment is being undertaken and the school plans to reopen on Monday as normal.
"Sorry for any inconvenience caused."