Whitby named as second most festive spot in UK in run up to Christmas
With less than 90 days until Christmas Day, many Brits may be looking for the perfect destination to do their Christmas shopping, and will be wondering where the best location is.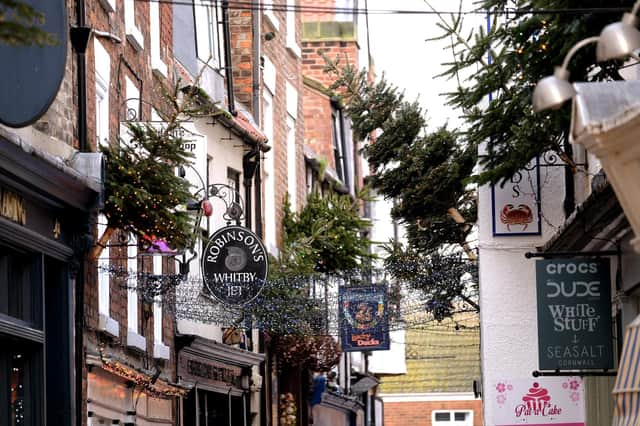 A new study conducted by Christmas Tree World has analysed factors such as number of restaurants and attractions, average nightly price for a hotel during December and each location's level of interest on social media to reveal the best-rated locations around the UK where Brits can enjoy a festive staycation.
Whitby ranks as the second-best Christmas getaway location - with a score of nine.74 out of 10.
The seaside resort boasts a large sandy beach perfect for boxing day walks as well as an ever-growing, exciting food and drink scene.
Despite the town's small area size, there is plenty for visitors to do - with 28 family-friendly attractions and a whopping 130 restaurants!
Hotels in the area are more affordable than in other UK locations during the month of December, costing just £87 per night on average.
Top of the list was Manchester, with a score of 10 out of 10 and third on the list is York, with a score of nine.59.
Whitby's Christmas Market will be back this year from November 17 to 19, on the front Marina car park on Langborne Road.
You can read more about it here.