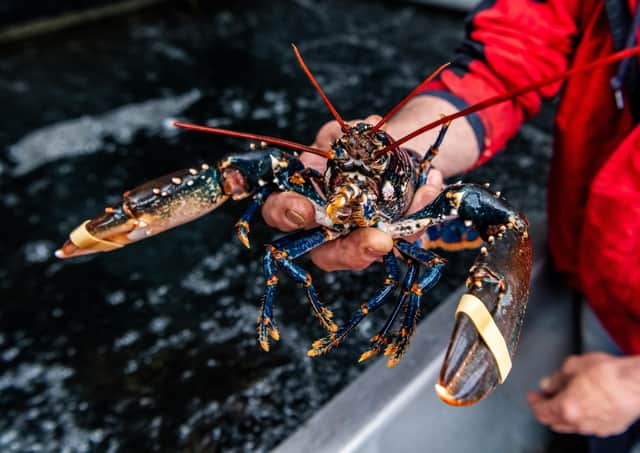 Bridlington Bay Lobster Festival will celebrate the area as the largest lobster fishery in Europe.
Looking to champion the local businesses that call Yorkshire's stunning coastline home, as well as promoting its wealth of history and culture, the programme features two events in the Bridlington and district area.
Among the events next year are Bridlington Bay Lobster Festival (June 19-20) and a two-day Puffin Festival around Flamborough (dates yet to be announced).
Showcasing the region's mouth-watering seafood Bridlington Bay Lobster Festival will celebrate the area as the largest lobster fishery in Europe, whose delicious catches are exported to Europe, the Far East and the United Arab Emirates.
Unbeknownst to some, Bridlington is actually known as the Lobster Capital of Europe, the festival will be free for visitors to enter, and will offer everything from cookery demonstrations, musical entertainment and wildlife presentations from local maritime organisations such as the RNLI.
Spokesperson James Wood said: "Our plans for the Lobster Festival in 2020, celebrating Bridlington Bay as the largest lobster fishery in Europe were unfortunately impacted by Covid-19.
"However, with support from the Yorkshire Coast BID, we've been able to rearrange the Festival for next year to June 19 and 20 and will be putting our energies into creating a bigger and better festival showcasing the region's seafood."
The Yorkshire Wildlife Trust has announced it will be bringing back the two-day Puffin Festival to celebrate and raise awareness of Flamborough's unique wildlife.
Taking place at North Landing and the Living Seas Centre, the festival will see a varied programme of events such as guided walks, seashore safaris and wildlife-spotting boat trips, the perfect day out for any nature lover.
Slightly further afield Yorkshire Coast BID is also involed in the Steampunk Festival (May 8-9).
The festival will celebrate all things steampunk alongside diverse entertainment, music, stalls, and burlesque acts.
○ Visit www.yorkshirecoastbid.co.uk to find out more.